This post may contain affiliate links, which means I may earn a commission if you decide to purchase through my links.
It's time to spoil the watercolor artists in your life with some new watercolor gear! From paints and brushes, to practical carriers and more, there's something on this list that every watercolor artist will love.
Who knows, maybe you'll find something for yourself! As a watercolor artist myself, there are certain supplies that I dream of opening. Take it from an artist who knows, these are the things that the watercolor artists in your life are craving.
Let's dive into the best gifts for watercolor artists, that are also the most practical.
1. MISULOVE Watercolor Paint Set
I gave this MISULOVE paint set to a loved one for Christmas and it was a HUGE hit. Within a few weeks, she had used it to create this adorable cabin design below.
What I love about this paint set is that it comes with 42 colors, yet it folds into a small strip that's easy to store. For someone who loves their art supplies, but doesn't want them taking up half the room, this product is very space efficient.
42 colors also gives you a lot of options to choose from. You won't have to spend as much time mixing, blending, and fussing over your colors.
Lastly, I love how this set incorporates water brush pens into their watercolor set. While this may be an adjustment for watercolor artists who are accustomed to paintbrushes, I personally love the feel and effect of water pens.
Seriously, this MISULOVE paint set was one of the highlights of our Christmas gift giving. I suggest checking it out for any watercolor lovers in your life!
Check out the MISULOVE Watercolor Paint Set on Amazon here!
2. YISAN Black Drawing Pens or Micron Pens
You may have noticed that the cute cabin drawing above that my loved one made with the MISULOVE paints also had some ink outlines included in it. Well, those outlines were made with some pens that were also one of the highlights of our Christmas morning gift giving!
These YISAN fineliner drawing pens are inexpensive given the quality and quantity you get. In this set, you'll get 12 pens ranging from .20mm to 3.0mm (plus a BR pen, which is great for tapered outlines).
If you're an artist, you know how excited we all get about basic black pens. They're dreamy! And these YISAN pens are no exception.
I've also used Micron drawing pens for years. They can be pricier than the YISAN pens, but they're so worth it. I can't imagine my art supply box without my fineliner pens!
Sometimes, the best watercolor gifts are the most simple…and they're also not watercolors. Yet, beautiful black outline pens can place a crucial role in any great watercolor piece, making them a great gift for any watercolor artist in your life.
Check out the YISAN Black Drawing Pens on Amazon here!
3. A4 Ultra-Thin Portable LED Light Box
This A4 light box has been SO helpful for my watercolor art. Whenever I draw a sketch that I want to watercolor, I draw it on scratch paper and then transfer it to my watercolor paper with this lightbox.
When creating a watercolor piece, it's SO important that pencil lines don't show through the final product. Using a light box gives you the option of cleanly and lightly transferring your drawing to a new piece of watercolor paper before getting started.
If the watercolor artist in your life doesn't have a light box, this is sure to be a hit!
Check out the A4 Ultra-Thin Portable LED Light Box on Amazon here!
4. Tombow Brush Pens
Tombow brush pens are beautiful when merged with watercolor techniques. Whenever I pull out my brush pens, I always have my paint brushes and watercolors close by.
These Tombow brush pens create beautiful watercolor designs by themselves, even without other watercolor tools, if desired.
Check out Tombow Brush Pens on Amazon here!
5. Watercolor Paint Brushes
While paint brushes are an obvious gift choice for watercolor artists, they also can't be left off this list! Paint brushes are versatile. They can either be simple stocking stuffers, or the main attraction of a gift.
I also love tying them to the top of a gift within the bow as a cute, artsy, wrapping accent.
If you're going the inexpensive route, I love the Artlicious All Artist Paint Brushes. They're inexpensive, while also being high quality. This can make them a great choice for stockings, gift baskets, and more.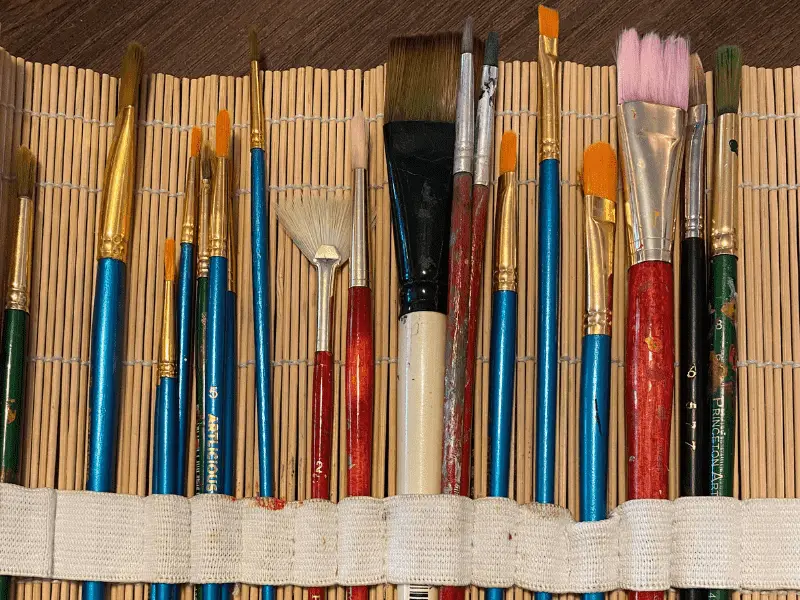 These brushes are some of our staple brushes that we use in our own house for our art.
Check out the Artlicious All Artist Paint Brushes on Amazon here!
If you want to spend more money, Arteza Paint Brushes are a great choice. I am a huge fan of Arteza and drool over their colored pencils. If you know another Arteza lover, buying Arteza paint brushes for them could be a big win.
I love my Arteza art supplies. They're high quality and a great buy.
Check out Arteza Paint Brushes here on Amazon
6. Watercolor Paints
This is another obvious, yet fundamental addition to this list – watercolor paints! Of course, this is an area where you can go in so many different directions when looking for the perfect gift for the watercolor artist in your life.
You could be unconventional and go with the MISULOVE paint set we talked about above. Or, you can go the traditional route and buy some luscious Windsor & Newton watercolor tubes.
If that's above your budget, I've loved my U.S. Art Supply watercolor set. They're economical, while still delivering in quality.
If you'd rather go the watercolor cake route, ARTISTRO has a watercolor set that comes in a beautiful travel box. It's a functional, yet beautiful watercolor gift!
Check out all of the watercolor paint options on Amazon here!
7. Watercolor Paper
Yet another obvious, yet very important gift for watercolor artists. Here's the thing about watercolor paper – we're always running out of it! Having someone gift me watercolor paper that I don't need to run out to the store to buy myself is fabulous.
Seriously.
It may seem basic and boring, but the watercolor artists in your life will be grateful for paper.
Check out all of the watercolor paper options on Amazon here!
8. Watercolor Palettes
As painters, our palettes end up with a lot of wear and tear. Personally, I'm not great about cleaning them or making sure that I have palettes that are designated for acrylics, watercolors, etc.
This means that when I'm given a clean new palette, I'm thrilled. You can get inexpensive palettes that are great stocking stuffers. Or, you can get more deluxe palette options that are showstoppers by themselves.
For example, this porcelain watercolor palette is so nice.
Don't underestimate how much the watercolor artists in your life will appreciate a fresh, clean palette.
Check out all of the watercolor palettes options on Amazon here!
Buying gifts for artists can be a lot of fun. There are so many amazing options to choose from that won't break the bank, while also having a big impact. I hope this list of the best and most practical gifts for watercolor artists has given you the inspiration you need to shop with confidence.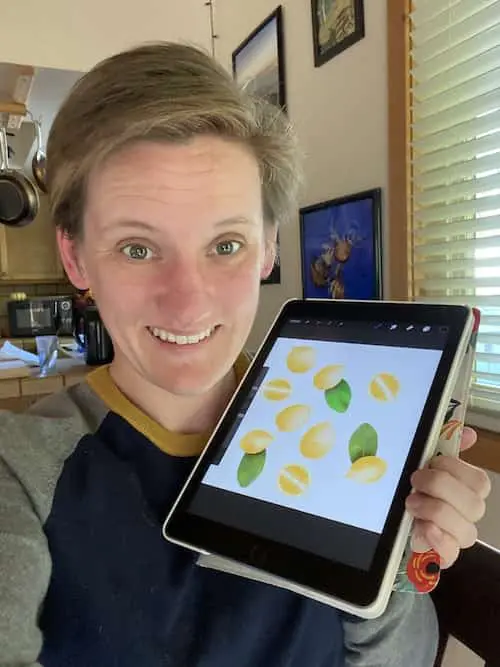 Diana has been an artist for over 26 years and has training in drawing, painting, digital drawing and graphic design. Diana's latest obsession is digitally drawing with Procreate and creating t-shirt designs with Canva. Diana has experience selling her art across a number of platforms and loves helping other artists learn how to make money from their art as well.