This is a guest post by Domestika, which Adventures with Art is an affiliate for.
This post may contain affiliate links, which means I may earn a commission if you decide to purchase through my links.
No matter your creative discipline of choice, you've likely heard of Procreate. The iOS app for iPad and iPhone gives designers of all specialties the ability to create striking artwork through its extensive library of digital tools. However, with over 200 brushes, unrivaled color control, and more, those tools can seem intimidating to someone who hasn't used the software before.
Domestika Basics are made up of a series of four to seven comprehensive courses designed to help you master software like Procreate from scratch.
What is Domestika?
Domestika is a growing community for creatives. With professionally produced online courses in everything from design to crafts, they provide creatives of all experience levels and interests with the opportunity to unleash their potential and learn something new.
Domestika Basics courses are suited to both complete beginners and experienced designers looking to refresh their skills. Each Basics course, like all Domestika courses, is led by top creative experts. When students finish a course, they receive a signed certificate that they can share as part of their portfolio.
Domestika has a growing collection of Procreate classes. Let's dive into them to see what you can learn!
Procreate for Beginners: Digital Illustration 101
Procreate for Beginners is one of many Domestika Basics courses, and it's a great place to start for anyone with an interest in learning Procreate. Taught by graphic designer and illustrator Brad Woodard, the course covers everything you need to know about Procreate's features and has been taken by over 4000 students.
After graduating with a BFA in graphic design, Brad founded his own creative agency, Brave The Woods. He's worked with clients including Ford, Penguin Random House, eBay, and Microsoft, and considers Procreate an important part of his creative practice.
The course begins with an introduction to the fundamentals of the software, including how to download the app and set it up ready for your first project.
Then you learn how to customize your Procreate interface for a more personal design experience. Brad shows you how to use Procreate's tools and features, starting with the Brush Studio, before teaching you to work with layers and manipulate your artwork with the Selection and Transformation Tools.
Next, you'll edit your image, adjusting settings like opacity, saturation, hue, and more to put the final touches to your work. Finally, to finish the course, Brad talks you through how to export the finished project and share it online.
Check out Procreate for Beginners
Fantastical Illustrations with Procreate
Fans of the fantasy genre need look no further than this Fantastical Illustrations with Procreate course. Michael Relth has worked with clients including Netflix and Riot Games. In this course, he teaches you how to combine storytelling, composition, and color to build your own fictional worlds in Procreate. It's aimed at beginner to intermediate artists interested in using the software to practice their illustration, with a focus on designing fantasy worlds using their imagination.
Check out Fantastical Illustrations with Procreate
Fantasy Illustrations for Children
Jullie Benbassat teaches another course with a focus on digital and traditional fantasy, only this time for children's illustration in particular. As an illustrator and self-confessed avid doodler, she specializes in creating artwork for editorial and publishing clients and has collaborated with publications including The New York Times. In this course, Julie shares her expertise in creating mythical illustrations that resonate with a younger audience using a range of artistic techniques.
Check out Fantasy Illustrations for Children
Magical Realism for Children's Illustration
Juanita Londoño Gaviria is also known for her digital and traditional children's illustrations. The Columbian illustrator, whose clients include Target, American Greetings, and Harper Collins, gives you the tools needed to illustrate your very own children's book in this course, which has received 100% positive customer reviews. Discover how to create fictional worlds filled with magical realism that captivate young readers with Juanita as your guide.
Check out Magical Realism for Children's Illustration
Kawaii Illustration: Creating Charming Characters
If you're interested in creating physical illustrations, as well as using Procreate to enhance them, this Kawaii Illustration course is for you. Led by Berlin-based illustrator Ilaria Ranauro, it's designed to give you both the digital and analogue skills needed to create joyful characters inspired by Japanese kawaii. Not only will you learn the ins and outs of character creation, but Ilaria also shows you how to turn your illustrations into stickers that you can sell online.
Check out Kawaii Illustration
Powerful Female Characters: Illustrating Confidence and Diversity
Eunice Adeyi is known for illustrating a different kind of character. Her digital portraits of powerful women have attracted over 130K followers on Instagram. In this course, she teaches you her method for creating strong and expressive female characters in Procreate by exploring anatomy, color theory, proportions, and more.
Check out Powerful Female Characters

These are just a few of the many courses that Domestika has to offer. Whether you want to develop the skills needed to expand your professional portfolio or are just looking for a new creative pastime, you can find courses in architecture, marketing, craft, photography, and more on the Domestika website, along with a community of over seven million creatives to share your experience with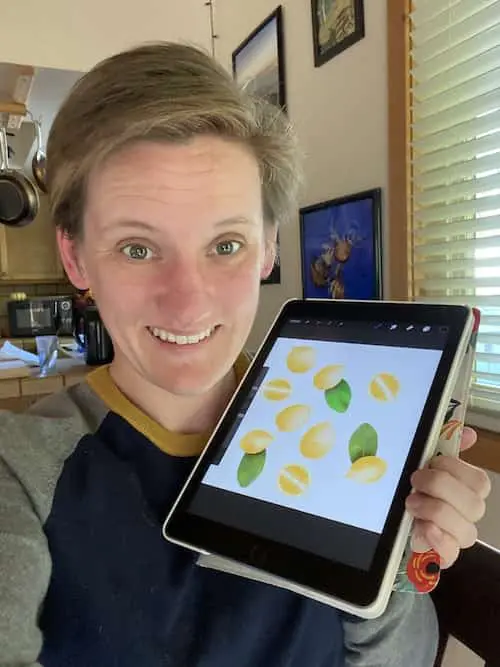 Diana has been an artist for over 26 years and has training in drawing, painting, digital drawing and graphic design. Diana's latest obsession is digitally drawing with Procreate and creating t-shirt designs with Canva. Diana has experience selling her art across a number of platforms and loves helping other artists learn how to make money from their art as well.