This post may contain affiliate links, which means I may earn a commission if you decide to purchase through my links.
Mockups are an important part of any online store, especially print on demand stores. If you're using Printful, you might be wondering how you can download mockups that you can use for your listings and promotion.
Printful doesn't allow users to download mockups unless they've had 1 Printful sale every 60 days, keeping people from using Printful for their mockups while not actually fulfilling orders through Printful. If you do hit 1 sale every 60 days, you can download Printful mockups via the mockup generator.
Especially if you have a print on demand store that doesn't require you to have inventory, mockups are an important way to showcase your products without having to buy samples and photograph them yourself.
If you don't have 1 sale every 60 days via Printful, you might be frustrated that you can't access their mockups. We'll talk about why they have this rule in the first place later on. We'll also talk about ways you can still use Printful mockups without having to reach this 1 sale minimum.
If you do have 1 sale every 60 days, you can use Printful's mockup generator to produce mockups that you can use for your listings, promotion, or whatever you choose. Let's walk through how that works.
Before we get started, make sure to sign up for a Printful account if you haven't done so already!
How to Use Printful's Mockup Generator
If you've met the requirement of having 1 sale every 60 days, you can have unlimited access to Printful mockups through their mockup generator. Hooray! Here's how it works:

1. Click on the Mockup Generator button at the bottom of the toolbar on the left hand side of Printful's website.
2. Navigate through the product categories until you find the product that you want to make a mockup with.
3. Click on the product of your choosing and select all of the colors you would like to have mockups of.
4. Open the design library by either clicking on the Design tab or clicking on the product.
5. Position your design on your product and then click on the Generate Files button when you're done.
6. Check all of the mockup options that you want to download. The available mockups will vary depending on the product you've chosen.
7. When you're done choosing all of your mockup options, scroll down to the bottom and choose whether you want to download JPG or PNG files. Then, click Generate Files.
8. The Generate Files button will change to a Download Files button. Click on it.
9. Your files will download as a zip file. Simply click on it to open up your folder of mockups. All done!
Generating and downloading Printful mockups is as simple as that. You can now use them as needed to advertise your Printful products, add new mockups to an existing listing, and more.
Printful has grown a great library of mockups, which are becoming more and more popular in the print on demand space. This is great…but also problematic.
Let's talk about why this is a problem and how it led to their rules about downloading their mockups.
The 1 Sale Every 60 Days Minimum Rule for Downloading Printful Mockups
Printful has a rule requiring at least 1 Printful sale every 60 days in order to download mockup files. When you first connect a store to Printful, you'll get 30 days of unlimited mockup downloads. After that 30 days, you'll need a minimum of 1 sale every 60 days to download mockups.
It's important to restate that you'll get 30 days of unlimited mockup downloads when you first connect your store to Printful.
This means that you won't want to dilly dally and let your store sit stagnant once you connect it to Printful.
Make the most out of those 30 days and download as many mockups as you'll need until you can reach the 3 sales a month minimum. Once you're done with those first 30 days, you'll need to make 1 sale every 60 days with Printful in order to download their mockups.
If you've missed the boat on your 30 days of unlimited downloads, or you need mockups and can't access Printful's mockups for some reason, I highly suggest using Placeit.
Placeit is a mockup generator that has THOUSANDS of options across a TON of product categories. Even if you have access to Printful's mockups, Placeit can be a great additional resource.
Here's the thing – Printful is popular. That means that you'll see a lot of Printful mockups across the web. Even though a lot of people use Placeit as well, they have SO many more options that it's easy to scroll through the pages and find something unique that isn't plastered everywhere.
Ok, so if you aren't able to download Printful mockups, what can you do?
Even without the mockup generator, you can push Printful products, with mockups, to your listings
Even if you don't meet the 1 sale requirement to use Printful's mockup generator, you can still create new products through Printful and have mockups included in the listings you create for them.
So, you can create Printful listings as normal and push them to your Etsy, Shopify, or other online store. You won't be left without any product images. You just won't be able to download any of these mockups. You also won't be able to create any additional mockups than the 2 choices you get when creating a listing.
If you're new to Printful and aren't sure how this works, make sure to check out my step-by-step guide on how to set up Printful with Etsy.
Now that we know how the 3 sale rule works, let's talk about why Printful has it in the first place.
Why does Printful have a 1 sale rule for mockups?
If you have a print on demand store, you know how valuable mockups are. This business can be fantastic because it doesn't require any inventory and allows for so many more product options as a result.
The problem with not having inventory is that there are no products to take pictures of and showcase.
That's where mockups come in.
Printful's mockups are high quality, professional, and free. Getting good mockups for free is rare. This led to people abusing the system.
Store owners started using Printful's mockup generator as a stand alone tool without being Printful customers. Printful mockups started flooding the internet even more so than usual, with many of the mockups not even being representative of real Printful products.
Bummer.
Printful made the decision to limit the use of their mockup generator to Printful customers. The easiest way to verify this? Printful sales. And that's where the 1 sale minimum came in.
Printful's mockup generator was free and available for unlimited use for a LONG time, but people took advantage of it and ruined it for everyone. Whomp whomp.
Even if you don't meet the minimums to use Printful's mockup generator, don't let this inhibit the growth of your store. You can still push Printful mockups to your store whenever you create a listing. And, if you need additional mockups, turn to Placeit.
Printful is a great company to partner with for your print on demand store, and it won't be long before you're easily meeting the 1 sale minimum every month.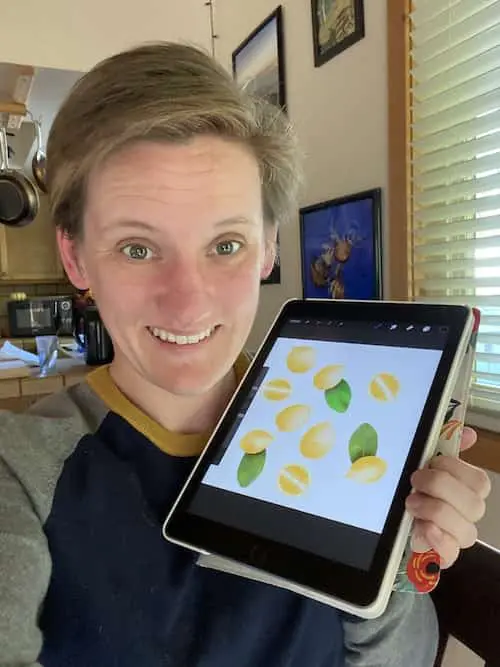 Diana has been an artist for over 26 years and has training in drawing, painting, digital drawing and graphic design. Diana's latest obsession is digitally drawing with Procreate and creating t-shirt designs with Canva. Diana has experience selling her art across a number of platforms and loves helping other artists learn how to make money from their art as well.