Running an Etsy store is a lot of fun until you start having to deal with your business' finances. Already living in the tech world as an online seller, there's no doubt that you're familiar with PayPal, and all of the ways they can make your financial life easier. Or, not? Etsy and PayPal have an interesting relationship that impacts how you get paid.
If you're an Etsy seller, you cannot have your payments deposited into your PayPal account. If you're in a country that is eligible for Etsy Payments, all of your earnings must be deposited directly from your Etsy account to your bank account.
Etsy used to allow payments to go directly to PayPal. This was great for sellers who needed instant access to their money. It was also great for those who used PayPal as a separate account that didn't get intermixed with other payments or expenses.
With Etsy's removal of PayPal deposits as an option, the soonest you can get your payments deposited to your bank account via Etsy is the next day. That might be an unfortunate delay given your needs. There's also the hassle of having your Etsy payments wind up in your bank account.
Even if you have a business account (a good idea if you run a business of any size), you may have liked to have PayPal as your Etsy-only place.
If you're frustrated that you no longer have PayPal as an option, we'll talk about some ways to ease that frustration. But, before we do, let's talk about whether you're in a country that would allow you to have your payments deposited into PayPal.
To be clear, PayPal is integrated with Etsy Payments. This means that your customers can still pay with PayPal, but these funds will show up in your Etsy account, not your PayPal account. There isn't an additional fee from PayPal for this. You can read more about that from Etsy HERE.
Are You Ineligible for Etsy Payments?
If you're a seller in a country that is not eligible for Etsy Payments, you can use PayPal to accept your payments from Etsy. In addition, it's also important to make sure you live in a country where PayPal is available.
Etsy is adding more countries to its list of those that can accept Etsy Payments, so it's important to see the most up to date list on their website. You can find that HERE.
If you're selling from a country that does NOT have Etsy Payments, you still have the option to use PayPal for your store payments.
That said, make sure that PayPal is an option in your country. There are some places where PayPal isn't currently available which, obviously, would prevent you from using it. This also means that your customers can't use PayPal either, no matter how that money ends up being transferred to you.
It's important to read Etsy's info about their payment options and always be up to date on their policies and procedures. But, another quick and easy way to see what payment options you have is to see what pops up as payment options in your Etsy account.
Navigate to Etsy and click on Finances on the left hand side. Then, click on Payment Settings. From there, you'll be able to see if you're enrolled in Etsy Payments, and what other options you may have.
If you're already enrolled in Etsy Payments, it's likely you won't have other options, so it's time to embrace it. Who knows, things may change down the line, but Etsy Payments is what we have for now. Personally, I don't have any problems with Etsy Payments, but I know it can be problematic to have only one option for how your money is deposited, depending on how you run your business.
I know you might be annoyed that you can't use PayPal, so let's talk about a few options to make your PayPal-less life a bit easier. None of these options are going to be perfect, I know that, but let's see if they can help just a little bit.
Request Etsy Payments Daily and Direct Them to a New Bank Account
If you liked the idea of getting your PayPal money instantly, it can be hard to wait even a day for your funds. That said, go with Etsy's quickest option, which is daily deposits.
If there's a reason why you need payments quicker than that, start an Etsy-specific savings account. That way, if you need funds prior to your deposit time, you have a stash to draw upon. I know it can take a while to build up a savings account, but start small. Every little bit helps.
The other neat thing about PayPal is that it almost serves as another "bucket." Once Etsy starts depositing money into your general business account, it gets mixed in with all of your other business expenses and payments. That can be confusing depending on how you run your business.
If you liked the fact that PayPal served as a quasi, Etsy-only space, set up a new bank account and link it to your Etsy account. Do not use that account for anything else, just Etsy deposits. That way, you still have a place where your Etsy-related payments live, with nothing else getting mingled into it.
Even though it can be frustrating that Etsy no longer allows deposits to PayPal, we have to learn to live with it. We're playing in their playground. Until we build our own playgrounds, we have to play by their rules, whether we like it or not.
Hopefully, embracing Etsy Payments won't be too painful, and you're able to put systems in place to keep your Etsy store running and thriving.
If you're new to the Etsy world and interested in selling print on demand, I suggest checking out my other articles about getting your PoD Etsy store off the ground and running towards success. Here are some great places to start:
How Does Printful Work with Etsy? A Step-by-Step Guide
8 Great Print on Demand Services that Integrate with Etsy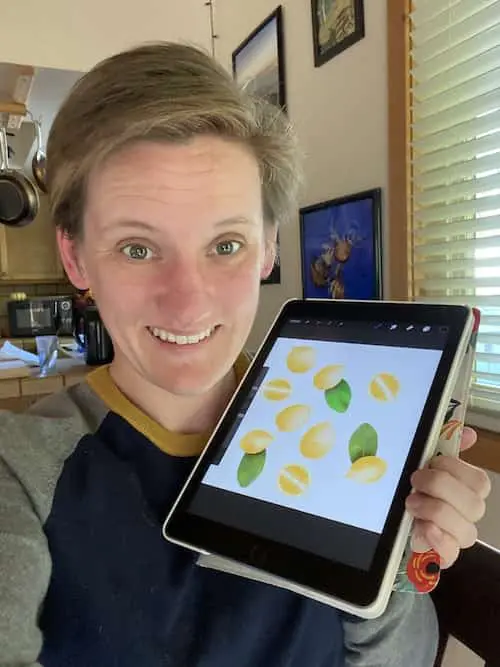 Diana has been an artist for over 26 years and has training in drawing, painting, digital drawing and graphic design. Diana's latest obsession is digitally drawing with Procreate and creating t-shirt designs with Canva. Diana has experience selling her art across a number of platforms and loves helping other artists learn how to make money from their art as well.