This post may contain affiliate links, which means I may earn a commission if you decide to purchase through my links.
Print on demand can be a fun way to sell some awesome products. But, what if running a website doesn't sound as fun? Can you still get started with PoD without a website?
There are a number of ways to sell print on demand products without hosting your own website. Some of these options include opening your own Etsy or Amazon store in conjunction with a print provider. Redbubble, TeePublic, or Merch by Amazon are other options that offer their own products.
If the idea of buying a domain name and hosting your own website doesn't sound appealing to you, that's ok!
Even in my own experience selling on Etsy, I didn't spend much time selling on my own website. There are platforms that allow you to sell your work without everything that comes with hosting your own site.
Alright, let's dive in!
Etsy
Even though my Etsy store wasn't my first PoD store, it's where I really dug my teeth into the PoD world.
Using print providers like Printful and Printify, I started to fall in love with selling shirts, sweatshirts, mugs, etc. with my own art and designs on them.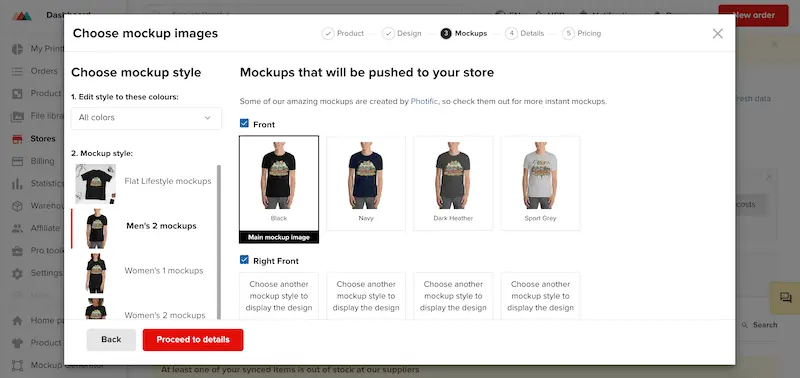 I have a full post on PoD providers that integrate with Etsy that I suggest checking out!
To get started with my Etsy store, I didn't have to buy a website domain or hosting. I didn't have to design my website and figure out the technical details that come with it.
Phew, having a website now, there's a LOT that goes into it!
That said, just because you aren't hosting your own website doesn't mean that having an Etsy store is easy. Not at all!
Even if you aren't dealing with the technicalities of a website, running an Etsy store means that you have to deal with all of the technicalities of an online store.
SEO, marketing, customer service, making sure that orders are properly produced and sent out, returns, the list goes on and on.
While this can be a fun, meaningful, and profitable experience, I don't want there to be a misconception that not having a website means that running an online store will be a breeze. It's hard work that doesn't always pay off.
Amazon Seller Central
In this post, we're going to talk about 2 different ways for selling on Amazon. This way involves opening an Amazon Seller Central account and selling print on demand products via a print provider.
Similar to what we talked about with Etsy, this involves integrating with a print provider like Printful, Printify, or Gelato. When orders come in through Amazon, they are printed and shipped by the print provider you've chosen.
As with running an Etsy store, having an Amazon store comes with responsibilities around customer service, returns, and making sure that orders are properly fulfilled.
You'll also need to pay a monthly subscription for your Amazon Seller Central account, as well as fees when you sell a product.
One of the neat things about selling on Amazon…is selling on Amazon. When you start your own website, you're often starting from scratch with no brand recognition or following.
On the other hand, Amazon is a behemoth in the online shopping world. Yes, you'll still have a lot of competition to battle with on the platform, but being within the world of Amazon can have its benefits.
If you're debating between opening an Etsy store or an Amazon store, there are quite a lot of factors to consider. They are very different platforms.
Fees, customer base, vibe, to name a few.
There are also differences in how you'll be able to brand your store. I have found it easier to build my own brand on Etsy. Adding my own logos, crafting my seller bios, and personalizing my store led to a decent following.
This is trickier with Amazon, so it's important to understand what you want to do around branding your store before you get started and pick a platform.
As we've seen, running your own online store can be a big undertaking, even if you don't have your own website.
What if you want the PoD experience without the customer service? As an introvert, I'm raising my hand!
Redbubble
When you start a store on Redbubble, you won't have to worry about producing your products, returns, customer service, or anything to do with actually getting your products to your customers.
Instead, your focus is on making new designs, SEO, listing optimization, and marketing.
Whenever you sell a product, you receive a royalty. And that's it! You don't have to worry about making sure the product gets to the customer, returns, etc. So, what's the downside? Sounds perfect, right?
Well, for all of its benefits, this selling model does come with its challenges.
The two biggest challenges I have faced with my own Redbubble store are profit and market saturation.
I personally found that my profits from my Redbubble store were significantly less than the profits from my Etsy store. This makes sense because of the extra burden that Redbubble takes on by managing the production and customer service of the products.
It's still a downside, nonetheless.
Redbubble has also introduced tiers and fees for accounts selling at certain levels, which also impacts profits. You can learn more about that on the Redbubble website.
You can determine your pricing with Redbubble, which is awesome and gives you a little more control over your profits. That said, there's a balance to this.
You don't want to set your prices to prohibitively high levels, so you have to be careful about that and do some experimentation.
Another challenge is market saturation. Given that Redbubble handles the production of the products, there's more time for artists to design their work. For some sellers, this has resulted in a race to upload as many designs as possible.
There are a LOT of designs on Redbubble and other royalty-based print on demand platforms. This isn't to say that there aren't a lot of designs on Etsy or Amazon Central as well; it's just different.
Let me repeat that – it's just different. Selling on a royalty-based platform is different from running an Etsy or Amazon Central store. There will be different challenges, benefits, responsibilities, and workflows.
In fact, I've loved this difference! This is why I chose to do both.
I have a post about whether Redbubble is worth it to artists if you want to dig into Redbubble further.
TeePublic
TeePublic is another royalty-based platform like Redbubble. You upload your designs and receive a royalty whenever your products are sold.
TeePublic will handle the production, customer service, etc.
In comparison to Redbubble, one of the downsides of TeePublic is that you can't set your own prices. Your royalties will be determined by TeePublic, given that TeePublic determines your prices.
I've still found it worth it though. As long as I'm uploading my designs to Redbubble, I've found it worth it to upload them to TeePublic at the same time.
I have a full review of TeePublic if you want to dig in further!
Merch by Amazon
Years ago, Merch by Amazon is where I got my start with the print on demand world. Back then, Merch by Amazon was still a new platform, and it was a bit like the wild west. Ah, those were the days!
Merch by Amazon is Amazon's royalty-based print on demand platform.
One of the reasons why Merch by Amazon isn't higher up on this list is because it requires an application and approval.
Given that I started my own Merch by Amazon account so long ago, I don't know what that process looks like these days or how long it takes. It's just something to keep in mind.
They also approve every individual listing, so that's important to remember as well.
Also, if we're talking about market saturation, phew, Merch by Amazon has it! While every single one of the platforms requires good SEO, listing optimization, and marketing, this is especially true for Merch by Amazon given how many listings exist on the platform.
If you do get started with Merch by Amazon, it can be fun. It's a royalty-based platform that lets you determine your own prices. I have a special fondness for Merch by Amazon given that it's where I got my start!
As an artist who wants to dive into the print on demand world, there's no need to run out and start your own website. Etsy, Amazon, royalty-based platforms; there are even more royalty-based print on demand platforms than we've talked about in this post!
Check out your options and decide what works best for your life and goals! And, don't forget to keep creating great art and to have fun with it.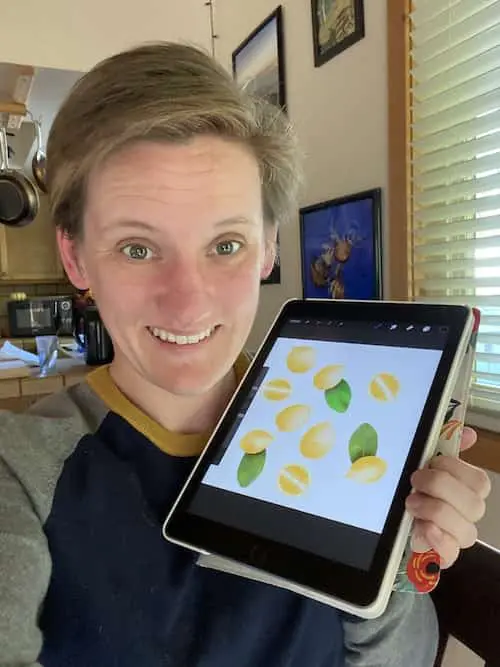 Diana has been an artist for over 26 years and has training in drawing, painting, digital drawing and graphic design. Diana's latest obsession is digitally drawing with Procreate and creating t-shirt designs with Canva. Diana has experience selling her art across a number of platforms and loves helping other artists learn how to make money from their art as well.