This post may contain affiliate links, which means I may earn a commission if you decide to purchase through my links.
Sometimes we don't want to stress about making complex masterpieces that we labor over for hours and hours. Sometimes we just want to sit down and make an easy drawing that's quick, relaxing, and fun. Luckily, there's a treasure trove of tutorials that take all of the mental strain out of drawing so that you can just focus on creating.
Easy drawings are a great way to work on your art skills without the time intensive stress of making a complicated work of art. There are great tutorials spanning subjects such as landscapes, animals, cartoons, and more that make drawing fun and easy.
There are tons of great YouTube tutorials in all categories you can imagine. Let's dive into some of my favorites to get you started.
How to Draw Animals: Easy Drawing Tutorials
Who doesn't love a cute giraffe or dolphin? Drawing animals can be a really fun way to get practice with different shapes and body structures. It doesn't need to be hard though. Here are some great easy animal tutorials to try.
An Elephant
A Howling Wolf
A Dolphin
A Dinosaur
A Peacock
A Giraffe
How to Draw Landscapes: Easy Drawing Tutorials
If you can't look out your window at a beautiful landscape, drawing a picture of one is the next best thing. These results of these tutorials are surprisingly easy given how stunning they are. Working on landscapes will give you good practice with perspective and scale, while also being a really relaxing experience.
A River-Side Scene
An Abstract Landscape
A Moon Scene
A Beach Scene
A Mountain Scene
How to Draw Cartoons: Easy Drawing Tutorials
Bring a smile to your face with some cute characters! Cartooning is a great way to take the stress out of drawing. This isn't to say that cartooning isn't extremely challenging – it throws me for a loop all the time. Cartoonists and animators are incredible. But, there are some simple cartoons that are really easy to bring to life.
Cartoon Faces
A Cartoon Panda
Mickey Mouse
A Cartoon Puppy
A Minion
Baby Yoda
How to Draw Flowers: Easy Drawing Tutorials
Once you understand the basics of drawing flowers, the whole garden opens up to you. Flowers can be really easy to draw, but you can also add to them to make them more intricate or complex. Flowers tend to be my go-to doodle of choice.
A Mix of Flower Doodles
A Peony
A Sunflower
Poppies
A Water Lilly
How to Draw Mandalas: Easy Drawing Tutorials
Drawing mandalas can be really fun and relaxing. They're also pretty easy to do once you get the hang of it. Many intricate mandalas are created from simple shapes, which make them less mentally straining than other types of drawing. Mandalas can be really helpful as you work on your skills with symmetry and precision.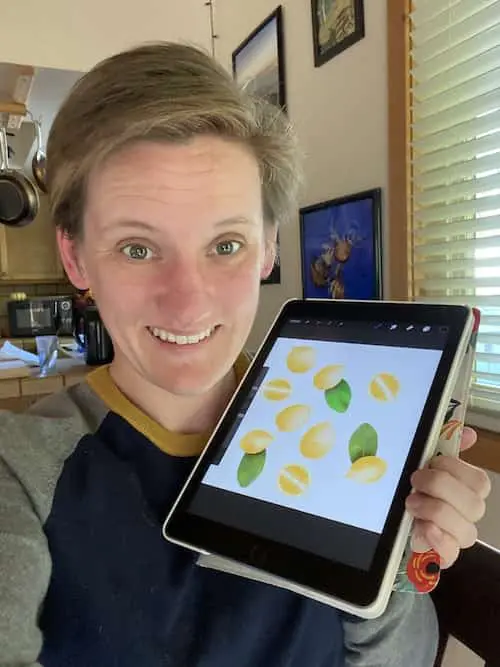 Diana has been an artist for over 26 years and has training in drawing, painting, digital drawing and graphic design. Diana's latest obsession is digitally drawing with Procreate and creating t-shirt designs with Canva. Diana has experience selling her art across a number of platforms and loves helping other artists learn how to make money from their art as well.