Printful is one of my favorite print on demand companies. That said, not everyone loves Printful as much as I do and, even if you do, it's important to have other options. Printful alternatives are an absolute necessity if you want to grow your business.
More product choices; flexibility with where your products are made; safe from any Printful shipping delays; so on and so forth.
It's great to have options.
If you're looking for the best Printful alternatives in 2023, I've got you covered. These are my top choices, many of which I used myself for my own Etsy store.
Let's dive in.
This post may contain affiliate links, which means I may earn a commission if you decide to purchase through my links.
1. Printify
Printify is not only my #1 backup platform if I need to redirect a Printful order for some reason, it's also a platform that I used for many of my regular product offerings in my Etsy store.
Printify Products
One of the reasons why Printify is such a good Printful alternative is because they offer many of the same products. If you need a quick solution and backup to a Printful order that went awry, it's likely that Printify will have the same product, if not something very similar.
Part of the reason why Printify offers so much of what Printful offers is because their catalog is HUGE. This is why I use Printify for more than just a Printful backup. They have so many unique products that are worth offering in your Etsy store. I personally have had a lot of success with their little accessory bags.
Scan through Printify's catalog and see how much fun you can have with their products. Dog beds? Skirts? Wall calendars? Yeah, go wild.
Printify Pricing
Across the board, Printify products tend to be cheaper than Printful products, if not equally priced. In fact, I hear of many people that choose Printify as their default print on demand provider for this reason.
If you plan to do a large volume of orders with Printify, you might want to consider their Premium service. For a monthly fee, you get discounts on your products. Depending on how many Printify products you sell each month, this could end up being a great deal.
Regardless of whether you use their Premium pricing or not, there's an important pricing factor that's unique to Printify:
For many Printify products, you can choose between a handful of different manufactures in different locations.
So, if you look at a basic t-shirt, you'll see that you can choose to have it manufactured in the US, Czech Republic, Canada, Germany, United Kingdom, and Australia. I couldn't even fit in all of the options in my picture below.
This means that, if your customer lives in Canada, you can choose to have their shirt fulfilled in Canada. This could save you shipping time, shipping costs, custom fees, and overall stress. Sounds good to me!
If you sell to an international customer base, Printify's manufacturing structure will work in your favor. Let's talk more about how this works.
Printify Printing Locations
Almost everywhere.
As I noted in the pricing section, you can choose any number of locations for your Printify products to be manufactured and shipped from.
Unlike the other companies on this list, Printify doesn't have their own facilities. Instead, they partner with facilities around the world, which gives you many more geographical options when producing your products.
When you look at a Printify product, they'll give you a list of facilities to choose from. You'll be able to see the name of the company, the price of the product, and how long they take on average to produce their products. You'll see an average for the shipping cost, but this will vary widely depending on where your customer is located.
Important note: if you have a question, or something goes wrong with your order, you'll communicate with Printify about it, not the individual facility you are having your product produced through.
Luckily, you'll never have to communicate with the individual facilities. Printify's support is pretty good and can take care of whatever you need.
Again, if having access to manufacturers all over the world is something that matters to you, you'll definitely want to consider Printfy as a top alternative to Printful.
Printify Integrations
Printify integrates with a lot of platforms, including:
-Etsy
–Squarespace
-Shopify
-WooCommerce
-eBay
-Wix
-PrestaShop
-BigCommerce
-use of the Printify API
As you can see, if you're looking to expand your online store to a number of different platforms, Printify can be a great choice. Seamlessly integrate with all of the platforms listed above and you'll have SO many options for reaching your customers wherever they may be.
2. Printed Mint
Printed Mint is another platform that I frequently used for my Etsy store. Their products are adorable, comparably priced to Printful, and high quality.
Sign up for Printed Mint here!
Printed Mint Products
Printed Mint products are adorable. There's just no other way to describe them. A lot of these adorable products are unique to Printed Mint and things you won't regularly find on other platforms.
Camp mugs, coasters, candles, tea towels, lunch totes, and apparel galore.
You will find a lot of unique and fun products to offer in your print on demand store within Printed Mint's catalog.
That said, unlike Printify, you wouldn't find as many direct replacements for what Printful offers. So, if you're looking for Printful alternatives that rival their product collection directly, Printed Mint isn't it.
Printed Mint does have many of the same categories of products as Printful does though, so if specific brands don't matter, Printed Mint will be just fine. I've been pleased with their basic shirts and use them if I want to switch things up from Prinitfy or Printful.
Printed Mint Pricing
As with all platforms, you'll want to comparison shop to make sure you're getting the best prices. For Printed Mint specifically, you'll find some products that are right in the same price territory as Printful, while others will be much cheaper.
For example, Printed Mint's 15oz mugs are a few dollars cheaper than Printful's at the time of this writing. That's a lot.
In general, Printed Mint's prices aren't anything to write home about. They aren't extremely cheap, or exorbitantly expensive.
That said, I take the perspective that I get more for my money with Printed Mint given their packaging.
When an order is fulfilled by a print on demand company, it usually arrives to your customer in plain packaging. You might be able to put your logo on the packaging slip, but it's rare to get much more than that.
Well, not with Printed Mint.
When you use Printed Mint, you'll have the choice to customize any number of packaging options. For mugs, for example, you can choose a special type of crinkle paper for it to be packaged in, choose a particular type of ribbon, and put your own branded sticker on the top of the box.
When your mug arrives to your customer, it's more personalized, professional, and branded. You can pay more for upgraded options, but these basic customizations are included in the price of your product.
This is a huge perk of Printed Mint and makes them a great choice if you're looking for a Printful alternative that has good packaging.
Printed Mint Printing Locations
Printed Mint's facility is located in Arizona.
If you are located in Phoenix near Printed Mint's facility, you actually have the option to go pick up your products yourself.
At the time of this writing, Printed Mint only has this one location in Arizona. They do ship everywhere in the US, as well as worldwide though.
Printed Mint Integrations
Printed Mint currently integrates with 2 platforms:
-Etsy
-Shopify
-Squarespace (coming soon)
-WooCommerce (coming soon)
Sign up for Printed Mint here!
3. Shirtly
Shirtly is a great choice if you need basic apparel options for a cheap price. Honestly, who doesn't love that? You won't get overwhelmed by a ton of different product offerings, but that's a welcome thing at times. Pick a basic shirt and move on with your day.
Shirtly Products
Like I mentioned, Shirtly is the place to go for basic apparel. This includes shirts and sweatshirts for men, women, and kids. They even have baby apparel. You can also find a small selection of other products like aprons, hats, and face masks.
I love Shirtly's no frills approach to pumping out great, basic products. They do basics, and they do them well.
If you sell basics in your store and don't want to get distracted by other product offerings, Shirtly might be the Printful alternative for you.
Shirtly Pricing
Shirtly tends to have lower prices than its competitors. Basic t-shirts can be as low as $5.25, which is practically a steal.
If you're really into budget shopping, you'll definitely want to look into Shirtly. Even without comparing every product between each platform, I think it's safe to say that Shirtly is where you'll get the better bargain.
Shirtly Printing Locations
Shirtly's facility is located in Canada.
Shirtly Integrations
Shirtly integrates with 3 platforms, including:
-Etsy
-Shopify
-WooCommerce
-BigCartel
-BigCommerce
4. Gooten
Gooten has a large product catalog that will cover all of your print on demand needs. While their prices are more expensive in some cases, they are a good alternative to Printful if you're in a bind, find a product that Printful doesn't offer, or want to add diversity to your store.
Gooten Products
Gooten's wide catalog of products can be a fun rabbithole to travel down when you're bored. In addition to your standard apparel products, Gooten has a lot of unique product options that you won't find on other platforms.
Cutting boards, magnets, stickers, puzzles, luggage tags, and more. They even have a large amount of acrylic products, including prints, trays, and blocks.
If you're looking for an alternative to Printful that has unique products, Gooten will be your friend (they have round beach towels…yeah, bet you haven't seen those too many other places).
If you're looking to replace your Printful offerings, Gooten has a lot of apparel to choose from. Your basics will be covered, but you'll also have some unique apparel options to choose from as well.
Gooten Pricing
Gooten's prices tend to be a little bit higher than other companies. This isn't where you'll find the cheapest basics in most product categories. Weirdly though, their basic mugs are the cheapest I've seen, clocking in at $4.99 at the time of this writing.
That said, they have a lot of products that no other platforms have, so there's nothing to compare those too. If you like one of their unique products that you can't find anywhere else, you're locked into Gooten's price for it.
Overall, Gooten's prices are in the acceptable range and make them a competitive platform to look into.
Gooten Printing Locations
Similar to Printify, Gooten doesn't have their own facilities. Instead, they partner with facilities all over the US and around the world. While most of their products are produced in the US, they do work with facilities in other parts of the world for certain products. You can find this info here.
Unlike Printify, you don't get to choose individual facilities that you'd like to use for the production of your products. When you submit an order with Gooten, they will automatically route it to the appropriate facility.
Gooten Integrations
Gooten integrates with 4 platforms, including the following:
-Shopify
-Etsy
-WooCommerce
-Big Commerce
-use of the Gooten API
5. TeeLaunch
Even though the name might be misleading, TeeLaunch is not just t-shirts. They actually have quite a lot of products aside from apparel, which makes them a top contender in the print on demand space.
Important note: you need a Shopify account to use TeeLaunch. They do integrate with Etsy as well, but only through Shopify, so Shopify is a requirement.
TeeLaunch Products
As I mentioned, TeeLaunch doesn't just offer t-shirts. They have mugs, pet products, balloons, crystal engravings, blankets, phone cases, bags, and much more. They even have electronics, which is definitely unique.
Even though TeeLaunch has a fun collection of products, you're probably expecting that their selection of apparel is extensive. I mean, they are named TeeLaunch, right? Well, it's not as extensive as you would think.
TeeLaunch doesn't offer a huge range of apparel, but you will be able to find at least one option in at least all of the important apparel categories.
TeeLaunch Pricing
If you're happy with Gooten's mug prices, you'll be happy with TeeLaunch. At the time of this writing, they also offer mugs for about $5. That's a great deal!
The rest of their items are reasonably priced and on the cheap side in comparison to other platforms, especially Printful. Of course, their electronics and crystal products are more pricey, but these are high end products that you could charge a lot for in your online store.
Overall, TeeLaunch's pricing is competitive across all of their product categories.
TeeLaunch Printing Locations
TeeLaunch is located in Sioux Falls, South Dakota, but they have printing facilities around the world. They claim that all of their production facilities add up to over 170,000 feet of space, which is nothing to sniff at.
TeeLaunch Integrations:
TeeLaunch integrates with 2 platforms, including:
-Shopify
-Etsy
Remember that you NEED a Shopify account in order to use TeeLaunch with Etsy. If you don't already use Shopify, I wouldn't pick TeeLaunch as your Printful alternative.
There are so many options for Printful alternatives for your online store. The print on demand world is growing like crazy, so there's no need to limit yourself to one platform. Sign up for a few of these alternative platforms, see what they offer, and experiment with how they can work for you.
Even though Printful is a great print on demand platform (and one of my favorites!), you never know when you'll need a backup. I hope this list has given you a few ideas for PoD platforms that can substitute for Printful when needed.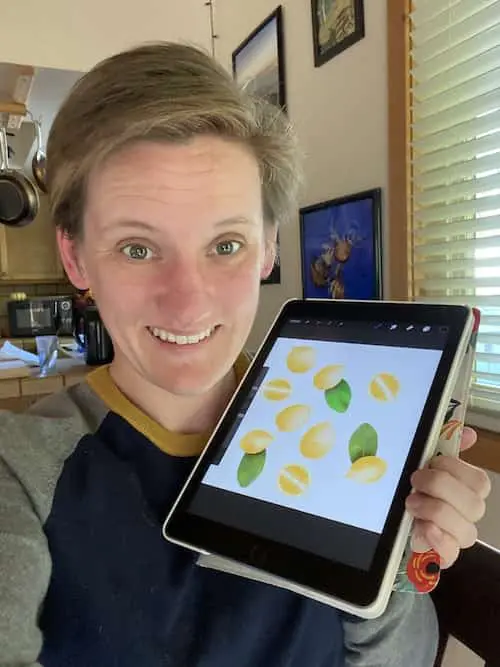 Diana has been an artist for over 26 years and has training in drawing, painting, digital drawing and graphic design. Diana's latest obsession is digitally drawing with Procreate and creating t-shirt designs with Canva. Diana has experience selling her art across a number of platforms and loves helping other artists learn how to make money from their art as well.