This post may contain affiliate links, which means I may earn a commission if you decide to purchase through my links.
As an artist who has sold designs with Redbubble for a number of years now, it's a platform I've grown to love. It lets me make money from my art in a more hands-off way than other platforms.
Redbubble is worth it for artists and designers who want to sell their work on a large range of products without dealing with inventory or customer service. It's important to learn how the platform works so that sellers can optimize their designs and listings to have the best chance of success.
Before we jump into the specifics of selling on Redbubble, it's REALLY important to understand that all e-commerce ventures take time, work, and attention.
That's why we're going to begin with something I believe is a prerequisite of selling on Redbubble – understanding how Redbubble works.
Understand How Redbubble Works
To have success selling on Redbubble, it's really important to understand how the Redbubble platform works. Study your competition, your keywords, your listings, and everything you need to do to optimize your chances for sales.
Yes, I believe that Redbubble is worth it for artists and designers. That said, it is only worth it for those who are willing to do the work.
Anyone who plans to quickly upload some designs and magically see success will probably be disappointed. It's not worth it for those people.
E-commerce platforms are saturated, and Redbubble is no exception. Redbubble has a LOT of designs to choose from. Anyone can sell on Redbubble, which is great, but also leads to a lot of designs on their platform.
Let's look at tiger designs, for example. At the time of this writing, the word "tiger" brings up almost 221,000 results. That number will probably climb.
A HUGE mistake I see artists make is posting a design and giving it very sparse and broad keywords. For example, uploading a tiger design and calling it "Tiger."
Sellers need to do the work required to get their art seen by customers within the huge sea of competition. Take the time to learn the platform and understand that you'll need to devote time and energy to your Redbubble store to have the best chance of setting it up for success.
YouTube is a great place to learn tips and tricks from seasoned Redbubble sellers. Skillshare is also a fantastic option. They have numerous classes about setting up your store.
Grab a discount to Skillshare to check out their Redbubble classes.
Again, Redbubble can be worth it if you do the work and set yourself up for success.
The platform has some great, hands-off features that are awesome for artists who don't want to worry about everything that comes along with selling their work. That said, this is not a hands-off platform. It still requires hard work and intentionality to set a store up for success.
Alright, now let's dive into some of the reasons why I believe Redbubble is worth it for artists and sellers.
Redbubble Has a Lot of Products to Choose From
Redbubble has a large catalog of products, which gives sellers a lot of options to choose from when deciding to sell their work. From shirts and hats, to backpacks and stickers, Redbubble is a great platform for sellers that want to offer a wide array of product options to their customers.
When I first started selling my art on Redbubble a number of years ago, I was impressed with all of the products they offered. Today, that product offering would seem puny in comparison to what they currently offer.
There are SO many neat products to choose from.
Want to put your art on a sticker? Cool, Redbubble can do that!
Want to see how your art looks on a pillow? No problem with Redbubble!
Do you want to buy some of this awesome Redbubble merch for yourself with our own art on it? Yep, you can do that too!
If you're looking for a platform that offers a lot of products, Redbubble is worth considering.
The only downside to all of these products is that your design needs to be individually adjusted for each of them. When you upload a piece of art, it will be applied to all of Redbubble's products, but it won't be positioned perfectly.
You'll need to go through each product and position your design to its unique dimensions. Honestly, it's a mindless activity that's great to do while you're watching Netflix. I hope Redbubble's platform will handle this better in the future, but it's not that bad.
Now that we've talked about all of the awesome products that Redbubble offers, let's talk about how these awesome products actually reach your customers once they make an order.
Redbubble Handles the Customer End of Things
If you want to sell your art, but you don't want to worry about ordering products, dealing with customer service, or handling any part of the production process, Redbubble is a platform worth considering. Redbubble handles everything on the customer side of things once an order is placed.
Let's say you have an Etsy store connected to Printful, Printify, or any of the other great print on demand companies. When an order is placed, it's your responsibility to make sure the product is produced, shipped out, and received by the customer.
If the customer needs anything or has any issues, that's on you as the shop owner to handle the customer service. You'll also need to manage returns, damaged products, and anything else that arises.
There are SO many great things about having an Etsy shop that's connected to Printful or other companies. You might have higher profit margins, more branding opportunities, and more control. But, there are downsides as well.
If you want a more hands-off approach, Redbubble may be worth it for you. Whenever an order is placed, they handle everything. No need for you to worry about any of the production, shipping, or customer side of things at all.
Redbubble has that covered.
This is REALLY nice if you want to focus on your art and uploading listings instead of customer service. It does come at a price though. Let's talk about pricing.
How Redbubble Pricing Works
When you sell your art on Redbubble, you'll determine a markup for each product that Redbubble offers. This markup determines your profit per sale in your shop. It's important to strike a happy medium with your markup so that you can make enough profit, while not pricing your products too high.
This is where a lot of artists will decide if Redbubble is personally worth it to them or not.
Personally, given the hands-off nature of Redbubble, I find it worth it. Even if I make less than a dollar per sticker sale, that adds up overtime. Also, I'm not doing a lot of work to bring in those sales.
Once I understand how Redbubble works and I'm able to optimize my listings for traffic and sales, I only need to monitor how things are going.
Sure, it's not a ton of money, but I'll take it! For the amount of work Redbubble requires, it's worth it to me.
That will be a decision you have to make for yourself. Again, even if your profit margins aren't high, sales add up. This is why it's SO important to optimize your Redbubble listings so you can stand out from your competition and bring in more sales.
I have a full guide about editing your Redbubble prices that digs deeper into pricing your products.
The Redbubble Fees
In 2023, Redbubble introduced a new tier system. While this introduced some benefits, the main thing it introduced were hefty fees. If you're wondering if it's worth it to sell on Redbubble, I suggest reviewing these fees and seeing if they are a dealbreaker for you.
Personally, I was frustrated when I first learned about these fees. They seem exorbitantly high without good reason.
You can read more about these fees here to see if they are a deal breaker for you and your online merch business.
Choose Your Own Level of Involvement with Redbubble
With Redbubble, you can choose your level of involvement based on how much time and commitment you want to devote to the platform. This gives you the freedom to treat it like a passive side hustle, or to devote more full-time energy to it.
With platforms like Etsy, there's a minimum amount of involvement you need. Unless you put your shop on vacation mode, you could have orders come in at any time that you need to deal with.
With platforms like Redbubble, you have more freedom to devote time to it as you choose.
While taking an extended break from uploading and optimizing your listings may stunt your Redbubble shop's growth, your store won't come to a screeching halt. If orders come in, Redbubble will still handle them as they always do.
This is why Redbubble is worth it for artists and designers who need flexibility in their e-commerce lives. For those that don't want to be tied to an online store where order issues or customer service needs could pop up at any time, Redbubble could be a great option.
Personally, Redbubble has been worth it to me. I've gotten in the habit of uploading and optimizing my listings at the same time as my TeePublic, Merch by Amazon, and Etsy stores. It's always been a good flow.
If you're already juggling other online stores, Redbubble could be a great platform to add to the list.
If you're just getting started with selling your art, Redbubble can be a great place to get started. It was one of the first platforms I got started with and I've loved the journey.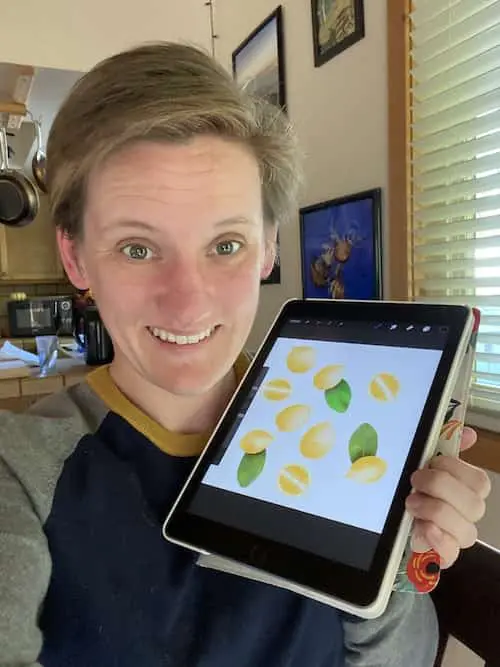 Diana has been an artist for over 26 years and has training in drawing, painting, digital drawing and graphic design. Diana's latest obsession is digitally drawing with Procreate and creating t-shirt designs with Canva. Diana has experience selling her art across a number of platforms and loves helping other artists learn how to make money from their art as well.