This post may contain affiliate links, which means I may earn a commission if you decide to purchase through my links.
You pull out your art supplies and reach for your dull, stubby drawing pencil. I guess your relaxing drawing session will be interrupted by another trip to the art store. Ugh. Then, you have a thought. What about the mechanical pencils that are stuffed away in the drawer? Are mechanical pencils good for drawing?
Mechanical pencils are good for drawing fine and precise lines, but not a lot of shading. Mechanical pencils are great because they don't need to be sharpened, the thickness of the lead can be controlled, precision work can be done without interruption, and mechanical pencils last longer.
There's no doubt that mechanical pencils feel a lot different than traditional, sharpened pencils. They also function differently too. So, before we dive into the reasons why mechanical pencils are good drawings, let's talk about when you should and shouldn't use them.
When You SHOULD Use Mechanical Pencils for Drawing
Mechanical pencils are clean, sleek, precise, and controlled. They are great for precision work that requires a constantly sharpened tip and for consistent lines that don't fluctuate in thickness. Even though they seem like a modern invention, mechanical pencils have actually been around since 1822 (source).
For this reason, mechanical pencils are great for initial sketching. They're also great for line drawings that have a lot of detail and need to be clean and crisp.
Personally, I love mechanical pencils for sketching out my art in the initial stages. It's a lot easier to be light-handed with mechanical pencils than with traditional pencils, which make them a great choice for making lines that you'll eventually cover up or erase.
Here are my 4 biggest benefits:
1. You don't need to sharpen them
I don't know about you, but I've had great art sessions interrupted by dull and broken pencils. With mechanical pencils, all you need to do is make a few clicks and your lead is brand new again!
2. You always know the thickness of the lead
If you're trying to make a line drawing that's consistent and neat, having a set size for your pencil lead is key. With mechanical pencils, you don't need to worry about sharpening your pencils and trying to get "close enough" to the thickness you're looking for. There's no guessing with mechanical pencils.
3. Light-handed work is easier
Because mechanical pencil lead is so thin, it's a lot easier to be delicate with your lines. Personally, I don't feel the temptation to push as hard with mechanical pencils as I do with traditional pencils, especially when doing the initial sketch for a watercolor painting.
Even if you don't want to use mechanical pencils for your entire drawing, it can be a great way to lay out your initial sketch without leaving marks behind when you're done.
4. Mechanical pencils last longer
A good mechanical pencil can last you a lifetime, which makes it important to invest in a high quality choice (keep reading for my top picks!). Once you invest in your new mechanical pencil, all you need to do is buy lead refills. The longevity of mechanical pencils is something we don't see with art supplies very often. It's neat that mechanical pencils can offer so much benefit to your drawing life without needing to be replaced every few months.
From an environmental standpoint, if you can invest in a mechanical pencil that you use for many years, you can save a few trees by having foregone traditional pencils. Even though mechanical pencils are made of plastic or metal, if you keep it long enough without having to replace it, you'll do a good thing for the environment (source).
When You SHOULDN'T Use Mechanical Pencils
Precision, control, detail-oriented work; that doesn't always align with our creative, messy, artistic spirits.
Having thin, never changing lead is great when doing fine lines and precision work, but it's not good for shading. That's when you need your worn down sharpened pencil that can lay down a lot of graphite and create beautiful tones.
During the course of a drawing, you might start off with a mechanical pencil for your initial sketch and move to a regular pencil once it's time to do your shading. Like all of our artist's tools, we decide what serves our needs from project to project.
Mechanical pencils can be a really great tool in your artist's tool belt. Let's talk about some of the best options on the market to get you started on your mechanical pencil journey.
Pentel Arts GraphGear 1000 Premium Gift Set with Refill Leads & Erasers
Take a look at these Pentel mechanical pencils that are designed SPECIFICALLY for artists! They come with 4 different lead sizes: 0.3mm, 0.5mm, 0.7mm, and 0.9mm. This gives you a great range of choices when deciding upon the thickness of your lines. These are high quality mechanical pencils that will tempt you to leave your sharpened pencils behind for good.
This set also comes with refill tubes and erasers, which means you'll be able to use your pencils for a long time before needing to buy any replacement pieces for them. Pentel knows what it's doing when it comes to pens and pencils and this mechanical pencil set doesn't disappoint.
Find this Pentel Arts Mechanical Pencil Set on Amazon here!
Nicpro 6PCS Mechanical Pencils Set
Not all of the mechanical pencils on this list come in sets, but I DO love sets because of the variety of lead sizes you get. This Nicpro set comes with 3 different lead sizes: 0.5mm, 0.7mm, and 0.9mm.
When you buy this set, you'll get 1 pencil of each lead type, plus 3 lead holders. Lead holder, what's that? A lead holder is a neat merge between a traditional pencil and a mechanical pencil. Basically, it "holds lead," as the name implies. The lead can be extended with a simple click, similar to a mechanical pencil, but it has to be sharpened like a traditional pencil. The lead holders in this Nicpro set come with a sharpener in the cap! The lead sizes included are: 2B, HB, and 2H.
Find this Nicpro Mechanical Pencil Set on Amazon here!
If you like the feel of a mechanical pencil, but want a more traditional feel, getting this Nicpro set that includes lead holders is a great choice.
rOtring 800 Retractable Mechanical Pencil
The rOtring is like the Tesla of mechanical pencils. Ergonomically, this company has thought of everything to ensure the design is as functional as possible. Here's a sampling:
The entire lead sleeve (tip of the pencil) retracts so that it doesn't get damaged or snagged on anything
The body is designed hexagonally so that it doesn't roll away from you when you set it down on your table
This hexagonal design is also intended to prevent fatigue while you're working
There's a sleeve for the lead to pass through so that it's less prone to breaking and gives you a better view of the paper as you're working
Find this rOtring Mechanical Pencil on Amazon here!
See, the Tesla of mechanical pencils.
Even though it's designed to be sturdy, rOtring offers a 2-year warranty in case anything happens to your pencil.
When you purchase this mechanical pencil, you'll have a choice between 0.5mm or 0.7mm. With almost 1,200 reviews, averaging 4.5 stars, this pencil doesn't disappoint. Read through the reviews and see for yourself.
Alvin, Draft-Matic Mechanical Pencil
If the rOtring looks like a great choice, but it's a bit more of an investment than you're looking for, this Alvin mechanical pencil is a great alternative. Alvin is a company that has been around for a long time, making great mechanical pencils for hobby artists and professional draftsmen alike.
I love how sleek these pencils are and how they look like they are of a much higher quality than their price would assume. For classy and easy storage, your Alvin pencil will come with a nice synthetic leather pouch to keep it safe.
If you're looking for a high quality mechanical pencil that doesn't cost you an arm and a leg, this is it.
Find this Alvin Mechanical Pencil on Amazon here!
Pilot Mechanical Pencil S20
Can we all stop for a second and appreciate how beautiful this Pilot mechanical pencil is? This is the type of mechanical pencil that can help you out with your drawing one day and then impress your dinner guests the next. The body of this pencil is made out of Birch wood and comes in the beautiful red color shown in the picture, or in a rich brown that you can find here.
This Pilot mechanical pencil uses 0.5mm, which is a good middle choice if you only have a budget for one mechanical pencil right now. As a classy option, this pencil won't break the bank, but will give a bit of snazzy style to your art life.
Find this Pilot Mechanical Pencil on Amazon here!
Mechanical pencils don't get a lot of love in the art world, but they should! As you can see, mechanical pencils can be an amazing tool as you do precise line work. No sharpening, no mess, and no fuss. What could be better? Add to that a sleek design that will last you for years and you've got yourself an amazing art tool. Check out some of the options above and see how mechanical pencils can add to your drawing life.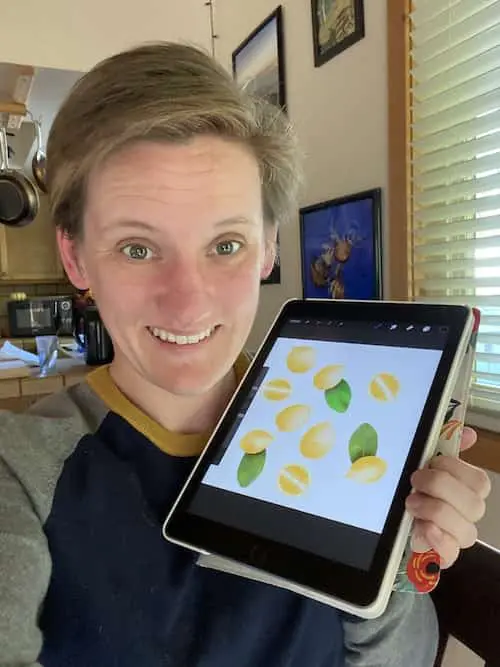 Diana has been an artist for over 26 years and has training in drawing, painting, digital drawing and graphic design. Diana's latest obsession is digitally drawing with Procreate and creating t-shirt designs with Canva. Diana has experience selling her art across a number of platforms and loves helping other artists learn how to make money from their art as well.