This post may contain affiliate links, which means I may earn a commission if you decide to purchase through my links.
Photobashing is a popular, if not controversial, way to create art out of existing photos and graphics. No matter where you stand on the controversy, photobashing is something that takes quite a bit of digital design skill, usually in Photoshop. There are some great classes about photobashing specifically. There are also some great classes dealing with the Photoshop skills you'll need to be an excellent photobasher.
Utilizing Photobashing Techniques to Create Concept Art in Photoshop from Pluralsight
Illustrative Photobashing: Creating a Character Portrait from Skillshare
Concept Art Architecture from Skillshare
Adobe Photoshop CC – Essentials Training Course from Skillshare
Concept Art Masterclass | Create Conceptual Art from Scratch from Udemy
Before we dive into the courses I suggest for learning photobashing, let's dip our toes into the waters of the controversy around it. By no means is this a post about "right and wrong." You are the only one who can choose and judge your own actions. But, the controversy around photobashing is a real thing, so if you came to this post without background knowledge of this art form, it's an important thing to understand before you dive into it.
And, if you're not sure what photobashing really is, this video gives a great, quick, overview of a photobash from start to finish.
The Controversy Around Photobashing
Understanding the controversy around photobashing comes down to one simple phrase: using someone's work and calling it your own without consent. Yes, this should remind you of your high school English days when your teacher talked again and again about plagiarism.
Plagiarism is a huge deal and it applies as much in the art world as it does in the literature world.
Unfortunately, artists steal the work of others all of the time. I can't tell you how many times I've been left fuming because one of the designs on my Etsy store turned up on someone else's Shopify store. Yep, I see you.
We all know that stealing and plagiarism are bad. So, where does photobashing come in?
The problem with photobashing is that it inherently involves using existing images, photos, and graphic elements to create new works of art. Yes, even if you change the original image, you are at fault for using the original image in the first place.
What if you give credit to the artist and never sell it under your own name? As long as you release it to the public, it's still plagiarism. And, even if you give credit to the original artist, you need their explicit permission (and possibly a licensing agreement) in order to use their work.
In fact, reddit doesn't allow photobashed work on their digital painting thread for plagiarism reasons (source).
To be clear, ALL photobashing isn't plagiarism. It's totally possible to use your own photos and graphics for your own photobashing. I don't have stats on it, but my hunch is that this isn't common.
Some artists don't come close to this trap at all. Photobashing can be a great way to aid in the design of your own work. Putting in a photo model in order to design a background prior to the final character being created and deleting it afterwards, for example.
You can make your own judgement call about what you want to do with your photobashed art. I simply want to make sure we address the controversy and clearly state that I do not condone stealing or plagiarizing art. If you're diving into photobashing do it for the right reasons.
Ok, now that we've gotten that out of the way, here are some great photobashing courses that can help you improve your skills.
1. Utilizing Photobashing Techniques to Create Concept Art in Photoshop from Pluralsight
Pluralsight is a top-notch platform for learning new technical skills. This course on photobashing is not only in-depth and informative, it's also one of the few photobashing-specific courses out there. The instructor, Ricardo Guimaraes works full-time as a professional illustrator and concept artist. If you end up enjoying his class on photobashing, he has other great classes about illustration, concept art, color theory and more.
Click here to check out Pluralsight
2. Illustrative Photobashing: Creating a Character Portrait from Skillshare
Skillshare is one of my favorite platforms. They have classes on every type of art imaginable, including business classes on how to sell or promote the beautiful art in your portfolio. Their classes are quick, easy to follow, and taught by professional artists. Seriously, their classes are completely worth it. If you click HERE, you can get a free trial of Skillshare completely free. It's more than enough time to get your photobashing and Photoshop skills to a good place.
Click here to check out Skillshare
The photobashing course I specifically want to highlight from Skillshare is by artist Hillary McMillan. A lot of photobashing focuses on the entire scene, but what I love about Hillary's photobashing course is that it focuses on designing character portraits. Neat, huh? Hillary is an illustrator with a speciality in concept art and character design. Her class is a great way to dial in your photobashing character work and learn some new skills along the way.
3. Concept Art Architecture from Skillshare
We're moving from characters to architecture. What makes me chuckle about this class is that the photobashing we're looking for comes in the form of a critique of the class. From the description, you might not know that photobashing was a huge part of it. But, when you read the reviews from where it is offered on Udemy, you'll see that someone complains that this course has too MUCH photobashing in it. So, it's a perfect candidate for our list of photobashing courses. This Udemy course has had many thousands of students and gets great reviews.
Here's one of Hardy Fowler's architecture lessons from his YouTube channel.
Click here to check out Skillshare
Building interiors, cityscapes, landscapes, and structures can be challenging. There's a lot involved from perspective and shadow to angles and texture. If you can get a good grip on the basics of background scenery, you'll have a MUCH easier time tackling new art styles and techniques in the future.
Also, as we'll talk about more in option 5, concept art is what photobashing is often used for, so taking classes in concept art can be a big benefit to your understanding of photobashing.
4. Adobe Photoshop CC – Essentials Training Course from Skillshare
If you're new to photobashing, you'll quickly learn that you need to have a good understanding of Photoshop in order to be successful. Photoshop is a powerhouse design program and learning how to use it will benefit you far beyond your photobashing desires. If you can become skilled at Photoshop, not only will you expand your own digital art skills, you open yourself up to freelance work and other paid opportunities.
Here's a clip from the actual class.
Click here to check out Skillshare
Skillshare has a TON of courses about using Photoshop and they're fantastic. Specifically, this Essentials Training course covers all of the basics you need to know within 8.5 hours of content. The teacher, Daniel Scott, is a certified Adobe trainer and has a fun accent, fun sunglasses, and a fun teaching style to keep you engaged.
Daniel teaches a number of Photoshop courses, so if you like this Essentials course, take advantage of Skillshare's free trial and plow through as many of his classes as you can. After studying, you'll end up with a strong foundation in the skills you need for Photoshop projects, whether they be photobashing or otherwise.
As you noticed from this list, I LOVE Skillshare. And, it's not by accident. They have a really great platform that offers a ton of value to artists. I've used it myself to grow my skills and continue to recommend it highly.
5. Concept Art Masterclass | Create Conceptual Art from Scratch from Udemy
Concept art is what a lot of artists use photobashing for, which is why getting a strong foundation in concept art is a good idea. Concept art is what artists do for books, TV shows, movies, or any storyline in process. As the name suggests, it displays a "concept" through "art." Remember how we talked about photobashing as a tool for work that's in progress. Concept art is a great example of that.
Here's one of Kemane Ba's digital painting lessons from his YouTube channel.
Learn. Know. Thrive. Online courses as low as $10.99.
This concept art masterclass from Udemy will give you 8.5 hours of instruction on how to get started and refine your own concept art skills. The teacher, Kemane Ba, has over a decade of experience in movie, commercial, and video game production. When he isn't doing concept art professionally, he loves to teach, helping artists build their own art skills.
While Udemy doesn't have free trial like Skillshare, they have a TON of sales on their courses, which means that you can usually get this course for practically nothing in relation to the value it delivers. A value you will get. The teacher, Hardy Fowler is a professional illustrator and concept artist with over 14 courses on Udemy. If you love his architecture class, check out his others!
Photobashing can be a useful and fun technique once you dive into it. As you've also seen, by learn photobashing, you'll also learn some fundamental skills in Photoshop and concept art that will benefit you in every style of art you pursue in the future. Go forth and create great art!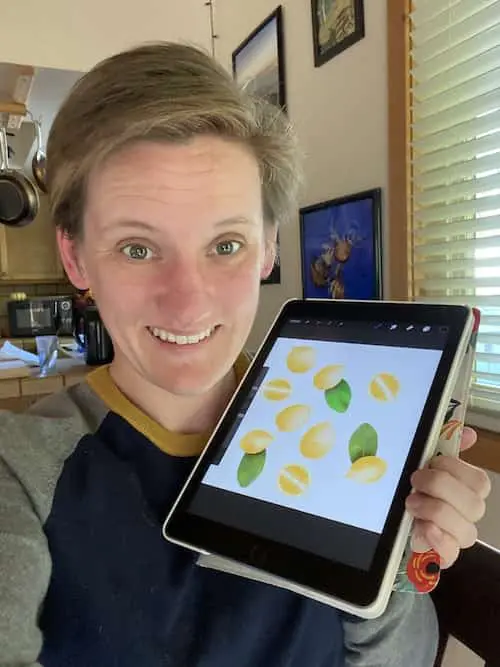 Diana has been an artist for over 26 years and has training in drawing, painting, digital drawing and graphic design. Diana's latest obsession is digitally drawing with Procreate and creating t-shirt designs with Canva. Diana has experience selling her art across a number of platforms and loves helping other artists learn how to make money from their art as well.