This post may contain affiliate links, which means I may earn a commission if you decide to purchase through my links.
When you buy a new printer, you want it to work right when you take it out of the box. That means that you need paper and ink. A printer isn't much good without either of those. So, if you're in the market for a new printer, will you luck out and get one that's equipped with paper and ink?
New printers will likely not come with paper. Most printers will come with ink, but the ink cartridges may not be full sized. Many new printers come with cartridges containing half the ink, which means that it's a good idea to have your own stock of paper and ink when buying a new printer.
Let's dive into the specifics of what you should expect when you buy a new printer.
When You Buy a New Printer, Does it Come with Paper?
When you buy a new printer, it probably will not come with paper. It's important to buy a stack of printer paper ahead of time if you would like to use your printer right away. If you plan to do simple printing, you can buy a small amount of basic paper to begin with.
Luckily, printer paper won't break the bank, especially in relation to the cost of your new printer. Right now, you can buy 750 pieces of printer paper for less than $10.
It's always great to have printer paper on hand in case you need to write down a quick to-do list, make snowflakes, or remind your spouse to take out the trash. Plain printer paper is a fount of arts and crafts and coloring glory, so buy a pack you can use for your printer, and whatever other artistic needs come up.
Speaking of paper, does it have to be plain? Or, can you get fancy and use other types of paper with your printer?
Check out my review of the HP Envy 5055
If you want to specifically print photos, I have an awesome Liene photo printer that does come with paper and ink when you buy it!
Can You Use Any Paper in a Printer?
You can't use any paper in a printer. While basic printer paper will work in any printer, check your printer's specifications before using cardstock, weighted, or textured paper for your printing needs. If you use paper that isn't suited for your printer, you could end up with paper jams.
If you want to print on paper aside from basic printer paper, make sure to get a printer that is designed to do so. The Brother Wireless All In One Printer is a great choice if you want to print on cardstock or photo paper.
Check the specifications of your printer and make sure it's up for the job of more heavy duty papers.
Now, let's talk about the ink.
Do Printers Come with Ink?
Most printers come with ink cartridges that are ready to use. It's good to have extra ink cartridges on hand though, as many of the ink cartridges that come with printers are only half full.
If you already have a stock of printer paper, you can rely on the ink cartridge that comes with your printer for a little while. That said, if you have heavy printing needs, you'll want to get a new cartridge sooner rather than later.
And, isn't it always true that we run out of ink at the worst and most inconvenient times? It's best to buy the ink that you'll need for your printer at the same time you buy your printer.
It's great that you'll get ink with your new printer, but don't rely on it.
Buying a new printer can be an annoying experience. I mean, it's not like buying a new car or something. No one talks about the joys of that new printer smell. No, buying a printer is a necessity that is far from exciting. That said, at least you'll get some free ink of it. And, as least paper is cheap.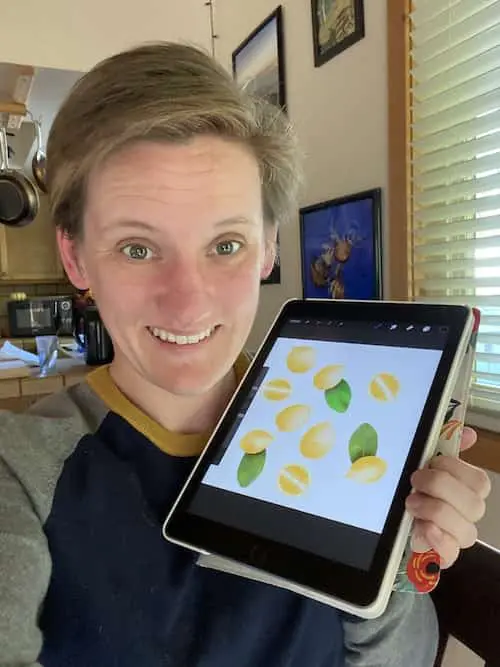 Diana has been an artist for over 26 years and has training in drawing, painting, digital drawing and graphic design. Diana's latest obsession is digitally drawing with Procreate and creating t-shirt designs with Canva. Diana has experience selling her art across a number of platforms and loves helping other artists learn how to make money from their art as well.