When you're running a business, customer service quickly becomes one of the biggest things you have to deal with…constantly! So, if you're using Printful, can you relieve yourself from some of the hassle of customer service?
Printful does not handle the customer service for your business. If you have an issue with a Printful order from your shop, it's your responsibility to be the middleman between your customer and Printful in order to resolve it. That said, Printful's own customer service is great.
I know – this sounds confusing. It's honestly one of the most confusing things to get a grip on when first starting with a print on demand business.
Don't worry though. We're going to walk through everything step by step so that you understand Printful's role in customer service for your business.
How Does Printful's Customer Service Work?
Printful's customer service is available to you as a customer of Printful products. Should you make an order with Printful and have any issues with it, Printful's customer service is there to address it.
Wait, wait…as a business owner, aren't you the seller, not the buyer?
Well, actually, you're both.
You are the seller on your Etsy shop or other online store. But, you are the buyer in relation to Printful.
If this is as clear as mud, let's walk through an example that should help.
Let's say you have a print on demand store on Etsy. You have a wildly popular chihuahua mug that is selling like crazy to chihuahua fanatics.
One of these chihuahua fanatics purchases one of your chihuahua mugs. Hooray!
In that case, you are the seller who sold your customer a cute chihuahua mug.
But, you still need to have this mug made and sent to your customer. This is where Printful comes in.
Printful automatically syncs with Etsy, so you see that the order is already being fulfilled by Printful. You also notice that your credit card has been charged for Printful's cost to produce and ship the mug.
At this point, you are the buyer, as you are purchasing a product from Printful.
Soon, your mug is finished and shipped out to your customer. Printful and your customer have never had any contact with each other throughout this whole process. Your customer ordered a mug from you; you went to Printful to order said mug; Printful sent said mug to the customer.
But, where does the customer service come in? Well, let's say that the mug is broken when it arrives.
Gasp!
This is rare and has only happened to me one time in the many years of selling mugs via Printful but, hey, life happens! Let's say that the mug arrives broken and your customer messages you about it.
That customer message will come to YOU through Etsy. NOT to Printful. Again, your customer doesn't have access to Printful and may not even realize that their mug has been produced there in the first place (remember that you have to disclose your PoD partners when selling on Etsy).
The customer has contacted you about this issue because it's your store, which means the customer service ball is in your court.
At this point, you'll head on over to Printful and contact their customer support to let them know about the issue.
Because Printful's customer service is amazing, they'll rush a replacement mug to your customer and give you all of the needed details to track the order.
Next, you'll take these details and head back to Etsy where you'll message your customer and let them know that the world is no longer ending and another mug is on the way.
At no point in that process does your customer and Printful talk to each other. It's your job to serve as the middleman, handling any issues that arise with Printful and staying in communication with your customer.
You have customers on the Etsy (other online store) side of things, but you're the customer on the Printful side of things. This makes it REALLY important to set clear expectations within your Etsy or online store.
Set Clear Expectations for Your Online Store
As a customer of Printul, there are policies and procedures that are out of your control. It's important that you work these policies and procedures into the workflow of your online store so that your customers have full transparency and understand how and when they should receive their orders.
It's VERY important to understand Printful's rules and to work them into your own store's workflow. Here are just a few that have been critical to my own Etsy store.
-Printful orders cannot be canceled if they are in production. Because of this, I only allow customers to cancel within 24 hours of ordering a product. There are rare cases where Printful will start production within 24 hours, but this 24 hour policy tends to be a good timeframe.
-Printful products cannot be returned unless they are defective or produced incorrectly. Because of this, I have a no return policy for my Etsy store unless there is something wrong with the product. Shhh, don't tell, but I do often acknowledge returns if it's a popular product that I know I can resell.
-Printful has specific processing times for each product. Because of this, I make sure that I set my processing and shipping times appropriately for each product in my Etsy store. I'm also very careful to note any changes in processing on Printful's end and adjust them in my Etsy store.
-Printful has specific shipping costs. Because of this, I'm mindful of how much I'm charging for shipping so that I don't end up eating costs I wasn't expecting.
Given that I'm a customer of Printful, these are policies and procedures that I can't change. And, if you're wondering how this relates to customer support? Imagine the amount of complaints you would get if you said that your orders would arrive the next day Amazon Prime style, when it actually will take over a week.
Yeah, it's important for your sanity to limit the amount of customer service issues you need to address by having inconsistencies in your shop's workflow.
Personally, I dread customer service and I don't think that's a rare opinion. Most of us would love to ruin a business without ever listening to one customer complaint ever again.
While Printful won't handle your store's customer service for you, I will say that they indirectly handle your customer service by being a phenomenal print on demand partner. They produce high quality products that make customers happy. What's better than that for keeping your customer services messages at a minimum?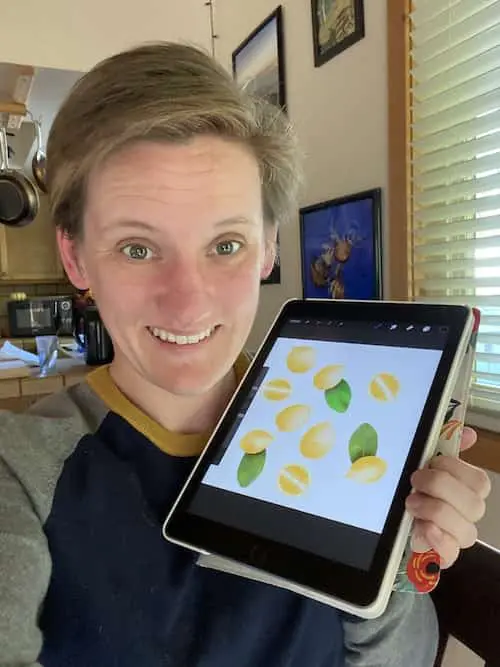 Diana has been an artist for over 26 years and has training in drawing, painting, digital drawing and graphic design. Diana's latest obsession is digitally drawing with Procreate and creating t-shirt designs with Canva. Diana has experience selling her art across a number of platforms and loves helping other artists learn how to make money from their art as well.