This post may contain affiliate links, which means I may earn a commission if you decide to purchase through my links.
Artwork comes in many forms, from sculpting, painting, drawing, music, and more. When you create art, it is as if you are sharing a piece of yourself with the rest of the world.
But wait. How can you get your art out there to where others can enjoy it? Let's say that currently you are giving your art away as gifts or have even started a business page on Etsy and are making a small profit. Can you do more? Maybe this question has been swimming around in your mind:
To sell your art to museums and galleries, do the following:
Create a Following
Effectively Use Social Media
Find the Museum or Gallery That Will Accept Your Art
The Proposal Process
Figure Out What to Sell
Know the Difference Between Museums and Galleries
Understand the Benefits of an Artist Grant
The Importance of Art Shows
The above steps are all important moves to make, in no particular order, but should be done before you decide to walk into a museum to sell your art. The rewards of displaying your art in a museum or gallery are many, but most important is the ability to share your work with others.
Create a Following
How exactly should you create a following? If social media came to mind, you're on the right track. But guess what? There are so many other ways to reach out to people and create a following.
Check out the list of different options plus the where and how of those options below.
OPTIONS
WHERE?
HOW?
Websites
Personal and guest sites

Create a site dedicated to displaying, blogging, and sharing your art
Find sites that allow guest posts that specialize in your area of art or general art

Social Media
Facebook, Instagram, Twitter, DeviantArt, YouTube, Pinterest, LinkedIn

Create consistent posts sharing your art
Find out more below about each individual site's benefits

Exhibits
Local shops, Festivals, Events

Contact local stores and shops to see if they will display your art
Look for festivals and events around you and contact them to see if they have art displays available

Personal Marketing
Restaurants, Stores, Gyms, Etc.

Make conversation with those you come in contact with. Share your social media or website info to get them connected with your art

Gift Giving
Local Shops, Restaurants, Hospitals

Contact different shops or hospitals around you to see if they would display your art
Include a bio with the piece along with your social media, so those that see your art can find your work
By using this list, you have a start to creating a following. As an artist, you have endless possibilities and chances to creatively share your artwork with those around you.
Remember that it's not just you who promotes your art. As friends, family, and other places begin to enjoy your particular style and art, they may start advertising for you – for free! The more natural talk you can get around your art, the sooner you'll find your niche market.
Effectively Use Social Media
Now let's dig deeper into the different social media outlets. There is just so much that can be done with social media that the table above would go on forever (maybe not forever, but it would be way too long).
Facebook- Just think: there are over 2.6 billion users that access Facebook each month. With that many users, you have a plethora of options to get connected to them through posts, photos, and videos. By sharing information related to art (the specific art that you create) you also have a chance at a further reach. You can either make a page, or if you live and breathe art, you can use your personal page as well. Just remember, if you decide to use your personal page, there will be a limit of 5,000 people.
Instagram- While Instagram doesn't have as many users, there are still over 100 million people that access their accounts each month. You are able to showcase your art by taking photos (or videos) and using relevant hashtags. The best way to get followers here is to post consistently at high traffic times and to study up on which hashtags you should use.
Twitter- There are currently 330 million monthly users on Twitter with over 145 million accessing their accounts on a daily basis. Twitter users enjoy visual and consistent content. Make sure to use hashtags and to stay engaged with your audience to build a solid following.
DeviantArt- With a smaller following than the options above, DeviantArt is specially made for artists and art enthusiasts. With access to about 35 million other users, you know that you are connecting with like-minded individuals who understand the importance of art. You also have the chance to run into some art curators and critics here which will help you in the long run.
YouTube- How does YouTube help you get followers for your art? By posting videos of how, why, or what type of art you create, you can utilize YouTube as another outlet to share what you've made.
Pinterest- Who doesn't love this everything and anything site? There are currently over 320 million Pinterest users. The idea here is to create a pin that leads back to your website or social media platform. Remember: consistency is key.
LinkedIn- This is a great resource to meet other artists, gallery or museum owners, and other high-end art reps. Create a profile and keep it up to date with what you're doing and your long-term art plans. By building your connections with those in the same field, you will increase your chances of finding a museum or art gallery to sell your art.
By using a variety of social media networks, you have the opportunity to reach people around the globe that you would not have met otherwise. Social media allows for a fast reach as long as you stay consistent and utilize each network during a high traffic time.
Tip: With any social media network you decide to utilize, remember to check the best time to post, what type of posts your audience will engage with, and to be consistent.
What types of Museums and Galleries Will Accept My Art?
By understanding the different types of art museums and galleries there are, you will have a better idea of your next move, while also being able to narrow your focus down from the plethora of options before you.
Art Museum- Often used to display a collection of artworks for the public. Art museums typically show art that is not for sale and from reputable, or well-known, sources. While art museums stand to an extremely reputable source, they are also highly selective when choosing what to show. More times than not, you will need to be very well-known or to have the right connections.
Science Museum- Main focus is the history of science and how it has developed. Artwork that is likely to be accepted would be based around science or that works well with the displays.
History Museum- Just as it says in the name, history museums share history. They use their displays to tell a story, so artwork that fits with the time that the museum shares would be best. History museums may also select works that integrate well in their displays.
Commercial Art Gallery- Strictly for profit, art collectors will go and view art while also purchasing what is on display. There are both private (members only) and public (anyone is welcome) galleries that display art that is selected based on how likely it will sell.
Co-Operatives- Also known as artist-run initiatives, these galleries are created by a group of artists working together to split the cost and responsibilities of running an art gallery. Depending on how many artists come together, they will take turns in displaying their work. While there is more work involved for the artist, they have more power over their displays and pricing than with commercial galleries. Since the gallery is run by the artist, they may also get a higher percentage of the sold artwork than with other galleries.
Vanity Art Gallery- Working as a "rent-a-space" gallery, vanity galleries will charge the artist to display their work. Depending on the gallery, artists may choose to either display their art for a certain amount of time or get a set price for a specific location for a certain amount of time. Since vanity galleries work by renting spaces, anyone that has artwork to show is able to rent a spot, this however may decrease the likelihood of being a reputable gallery because they're less selective than commercial and artist-run galleries.
Non-Profit Art Gallery- The difference between a non-profit gallery and a commercial gallery would be how they receive their funding. Non-profit galleries receive donations and grants in order to operate. They also will usually have a lower commission than a commercial gallery when artwork is sold. A benefit to non-profit galleries is that there is usually less politics, so most artists are able to display their work due to talent instead of connections.
When deciding between a museum and an art gallery, remember that it is important to check out the place you want to display your art to see the probability that they will accept your work.
Anytime you go into any art gallery, remember that it could be an interview. Every conversation with someone even somewhat interested in art could give you connections to a museum. So, keep that in mind, and keep pursuing your art.
Different museums and galleries may have a slight variation in their buying processes, so be sure to contact the location you've chosen and get specifics on what you need to do to sell your artwork at that museum or gallery.
The Proposal Process – Who Controls What Art Gets Into Museums?
Depending on the location, proposals are usually created for museums. Before you create your proposal and send it off to a museum, you will need to research and learn all you can about that particular museum. You can start with questions such as:
What is their mission?
How do they connect with their community?
What is the history of the museum?
How often do they have art shows?
What themes or focus does this museum have?
By learning all of the above information, you will be able to better connect with the museum because they will see that you have an understanding of what and why they are there. At this time, you can also learn more about the curators in the museum. Curators will be those that set up shows and exhibits in the museum, so if they see something they like, it's more likely that they will choose to show it.
Remember to set your sight on several museums to leave your options open. Though learning about a variety of museums may be difficult, it will help you in the long run in case your first choice doesn't call back.
The next part of your research will do with the museum's audience. The museums will most likely choose an artist that is able to connect with their audience. Try out the following questions:
About how many people visit the museum during the year?
Which shows or exhibits seem to catch the people's attention?
What seasons and times does attendance rise?
Usually you can find this information out through the museums website or by calling the museum directly.
Now that you have done all your research, it's time to make contact with the museum. Your contact should be made in person, by phone, email, or on social media. Be sure that your proposal comes in different sizes to show the curator that you are serious about displaying your art at their museum. This will also allow them to decide on what they would like to show.
It may also be in your best interest to choose a museum that is within an appropriate driving distance in case your curator would like to speak face-to-face or so you can answer questions they have about your proposal.
Your proposal does not have to be an extravagant and long presentation. Remember: the curator has many things to do and is making time to speak with you, by being brief and to the point, you can show them that you respect their time. So, what exactly should you include?
High quality photos of your work
CV focused around your history with art
Brief bio
A sample list of your artwork
Statement
After your meeting always send a follow-up message thanking the curator for taking the time to speak with you and view your proposal. Depending on how busy the curator is, it may take several months before they contact you back so be patient and you may also work on your next proposal during this time.
What Kind of Art Can I Sell?
Depending on the art gallery or museum you choose, they may accept different forms of art. The most common are below:
Paintings
Drawings
Sculptures/Models/Ceramics
Blown Glass
Music Compositions
Mosaics
Architectural
There are many different forms of art and each museum or gallery may be in need of a specific piece. Example: Say the history museum is looking to recreate a room displaying a particular period. They may need sculptors to create realistic figurines, architects to create the room, models and designs created before the project, and painters/drawers to create specific pieces of work that will fit the time period.
When you're researching museums and art galleries, you will be able to find out more about the types of exhibits they display and the themes that they typically use to share their works. During this time, you can decide if the type of art you create will benefit the museum or art gallery.
What is the Difference Between a Museum and an Art Gallery?
Other than the fact that there are several different types of museums, from art museums to history museums. The main difference is that museums often don't sell their exhibits while art galleries are created to showcase and sell works.
Museums tend to be pickier when it comes to who they will allow to display their works because they have particular themes and exhibits that they share. So, if they are sharing information on the workings of spaceships, a picture of a puppy on a walk will not be helpful to their exhibit.
Depending on the type of art gallery (commercial, non-profit, etc.), there may be certain types of art that they are looking for. If the art gallery specializes in sharing blown glass then proposals sharing wood sculptors may not be easily accepted.
The way that payment is offered by museums and art galleries may also be different since museums tend to purchase outright while art galleries may wait until your art has sold before paying you.
Should I Get an Artist Grant?
Artists have several means of getting paid for their art from commissions to art grants. But, how do you receive commissions on your art? Also, what exactly is an artist grant?
Commissions will usually come in play when you display your art at an art gallery. The general commission may vary depending on the gallery, and can range anywhere from 0-50% of the profits.
While you may think that 50% is a large chunk of what you should be making, remember that the reach of the gallery may be larger than your own and they may be able to sell your work at a higher price than if you were to try and sell it on your own.
When deciding on the terms of your commission, be sure to create a written contract that is agreed upon by both parties. By having it stated in writing, you protect yourself from any sudden changes or disagreements that may happen.
When deciding on the commission price, you may also negotiate an agreement on a down payment. Be sure that when you decide how much down, you receive it after the contract is signed. Also remember to include a note on what you will do if there is a change or cancellation in your agreement.
Now, an artist grant is a great opportunity to help artists financially. Oftentimes, grants can help with material expenses, studio spaces, and sometimes even rent. With the help of an art grant, artists can dedicate more of their time to their art instead of worrying about how to make ends meet.
Different grants will have different requirements from type of artists, location, and what must be submitted with your application. Here is a list of different art grants that are available:
The above awards are only a few options for artist grants. Each has its own set of requirements, award limits, and deadlines so be sure to check for the current list of available grants before applying.
Artwork Archive has a list of available grants that they share annually that you can find here.
Art Shows, Why Are They Important?
Many times, there will be curators or collectors that will visit art shows to see if they can find a new gem. By participating in art shows you increase your chance of meeting curators that are wanting to display something new at the museum that work with.
Art shows can be done personally, at fairs, festivals, rodeos, and even certain art galleries. Below are some common fairs and festivals that you can contact to show your art.
Old Town Art Fair
Park City Kimball Arts Festival
Houston Rodeo
American Craft Exposition
Long's Park Art Festival
Smithsonian Craft and Design Shown
Geneva Arts Fair
Winter Park Sidewalk Art Festival
St. James Court Art Show
Lakeshore Art Festival
ArtFest
The above options are located in different parts of the U.S. and happen at varying times during the year. Before deciding on which you would like to show your art, find the list of requirements and check how much they charge artists for spots.
You can also find local fairs and festivals in your area that may have stalls available for you to show your art. Another option would be virtual art shows that can be found on social media or at some of these below:
Tate Modern
Hauser & Wirth
Sims Reed Gallery
Stephen Friedman Gallery
The Courtauld Institute of Art
House of Fine Art (HOFA)
PACE Gallery
Fusebox Festival
Columbus College of Art and Design Art Show
If you have a social media page or website dedicated to your art, you can promote your own art show either in person or virtually on your pages. By doing so you have the opportunity to connect with your audience and reach a greater number of people.
Time to Draw Our Conclusion
The most important piece of information to remember would be that you have several steps to take before being able to sell your work to a museum or an art gallery. With the steps below, you have a great starting point to your journey in the world of art:
Create a Following
Learning how to use social media to your advantage
Locating museums and galleries that will accept your art
Learning the proposal process
Knowing what to sell and to who
Figuring out the difference between museums and art galleries
Finding current artist grants
Using art shows to showcase your artwork
With any road you take to sell your art, it will take time and patience for you to get your name out there. In the beginning your art may not sell for what you know it's worth, but in the long run, your patience may pay off.
Remember to make connections, use social media networks, and to learn as much as you can about the museums and art galleries in your area before you go out and try to sell your work. When you know what they are looking for, you have a better chance at being able to negotiate and sell your art to them.
Finally, have fun and keep creating! An artist's greatest tool is always going to be their mind. Don't let the politics and paperwork damper your creativity because it may make it harder to sell your works when you try to conform to someone else's style. By keeping and refining your own style, you will one day find the right museum or art gallery for you.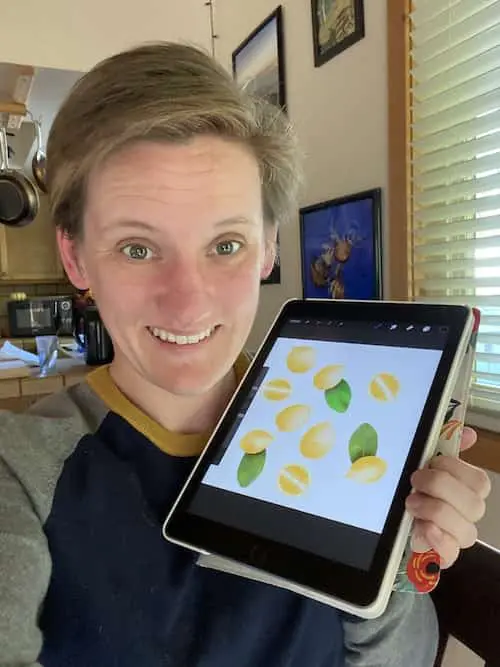 Diana has been an artist for over 26 years and has training in drawing, painting, digital drawing and graphic design. Diana's latest obsession is digitally drawing with Procreate and creating t-shirt designs with Canva. Diana has experience selling her art across a number of platforms and loves helping other artists learn how to make money from their art as well.