This post may contain affiliate links, which means I may earn a commission if you decide to purchase through my links.
There are a lot of ways to grow your art skills online these days, including Skillshare and YouTube. Your choice between the two can actually make a big difference in your ability to take your skills to the next level in a short amount of time. Between Skillshare and YouTube, which should you choose?
For learning art, Skillshare is better than YouTube. In comparison to YouTube, Skillshare has in depth content that is organized into easy to follow lessons. Skillshare makes it easy to focus on a specific art skill without having to do a lot of searching, or battling with ads.
I've spent a LOT of time on Skillshare and YouTube. I love both platforms…but for different reasons. When I'm looking to brush up on my drawing skills, or learn a new Procreate technique, I turn to Skillshare. Here's why.
Skillshare Offers Classes While YouTube Doesn't
Skillshare has classes with connected lessons, while YouTube offers shorter, independent videos. The lessons in a Skillshare class flow together seamlessly and often add up to hours of content on a single topic, by the same teacher. On YouTube, the focus is on finding shorter, individual videos.
The word "class" matters a lot here. Think about how classes are structured. One teacher; a deep dive into a topic; assignments; a consistent flow. That's how Skillshare content works. They're classes.
Of course, Skillshare classes aren't like your high school math class. You won't have a teacher nagging you to complete homework or learn things you don't want to learn.
Everything about Skillshare is self-paced and by choice.
If you don't want to do a lesson, skip it. If you aren't liking a class, yell at your computer screen and pick a different one. You have freedom with Skillshare.
But, the class structure really matters and really sets Skillshare apart from YouTube. Take a look at how a class within Skillshare looks. You have all of the lessons neatly laid out on the right hand side that logically flow from one to another.
By the way, this class is amazing! It's called Digital Illustration: Learn to Use Procreate and it taught me a LOT of great Procreate skills in only an hour.
Classes are designed for deep instruction and learning flow. YouTube just isn't designed that way.
Skillshare and YouTube are designed for different things, and each platform does those things well.
So, the question you need to ask yourself is: "Do I want a class on this topic, or will one video work?"
If you want a class, head to Skillshare. If you want a quick video, head to YouTube.
To be fair, YouTube has gotten a LOT better at recommending related videos that you can use to dive deeper into a topic. That said, they aren't always the same teacher and you'll need to bop around a bit to find exactly what you're looking for.
With Skillshare classes, it's all done for you. No need to waste time trying to figure out which lesson to complete next.
At this point, you're probably yelling at your computer because I'm not addressing the cost factor. Skillshare and YouTube aren't comparable because one costs money and the other doesn't. Well, sort of.
Luckily, you can get a discount on a year's subscription of Skillshare.
Personally, Skillshare is a great investment. If you want to level up your art skills with some awesome classes, it could be a great investment for you too.
Part of what you're paying for with Skillshare is the flow, organization, and quality instruction. While I love YouTube and there are amazing creators producing amazing videos there, anyone can post videos on YouTube. Skillshare has higher standards for their teachers and, honestly, I have yet to take a bad class.
Skillshare Makes it Easy to Discover Classes vs. YouTube
When you login to Skillshare, you'll see an organized list of all of their class categories, from Illustration to Photography and Design. Click on a category and you'll see all of the featured classes, popular classes, and more. You'll also be able to refine your search down to more specific terms.
Something that I love about Skillshare vs. YouTube is that it's really easy to discover new classes within the topic you're looking to learn.
If you don't know what you want to learn next, it can be fun to browse through the lists and save the ones that peak your interest. If you're searching for something specific, click on its category, or type it into the search bar. You'll then get a long list of in depth classes to explore (more on that next).
YouTube can be challenging because it has classes about anything and everything. It's easy to get distracted or miss what you're looking for.
I love YouTube for when I'm looking for a specific tutorial on how to change the seat on my bike, or if I just want to browse through cute animal videos. But, when I'm looking to discover new art classes, I turn to Skillshare. I like how their classes are organized and make it easy to discover new classes within the topics you're looking to learn.
Organization and discovery aside, Skillshare's structure actually makes it much more efficient to learn new art skills vs. YouTube. Let's dive into that next.
Skillshare has Workshops
Skillshare workshops give you the chance to master a topic over a set period of time with a given community. Workshops give you milestones and assignments to achieve, and guide you more directly through content than the self-paced courses.
Skillshare understands that self-paced classes can be challenging. Without implementing your own plan and structure for completing the classes, it's easy for life to get in the way.
Workshops offer a great solution to that.
When you sign up for a workshop, it will be set for a certain date range and focus on a certain topic.
You'll have certain milestones you'll need to achieve. These milestones usually include completing a class and submitting an assignment. This is a great way to maintain accountability and keep yourself on track with your learning.
What's even better is that there will be a community of students moving through the class with you. This can give you an extra sense of accountability and motivation to keep moving through. Seeing other people post their assignments is not only inspiring, but a push to post your own.
Workshops are a really neat addition to the Skillshare platform and offer so much more than standalone YouTube videos.
You Won't Be Distracted with Ads on Skillshare vs. YouTube
Skillshare doesn't have any ads, which is a really nice perk. You won't be pulled out of your creative groove by waiting for ads to finish before each lesson.
Of course, you can always get a subscription to YouTube Premium and avoid ads that way, but the cost is more than a yearly subscription to Skillshare. Might as well subscribe to Skillshare.
If ads don't bother you, this might not be a dealbreaker. But, if you're like me and tend to get distracted, having an ad-free platform is really great.
At the end of the day, Skillshare and YouTube are really different. Even though they both have great art content and tutorials, they both serve different purposes.
Hopefully this post has helped you see the key differences in the platforms and understand which one is right for your art needs.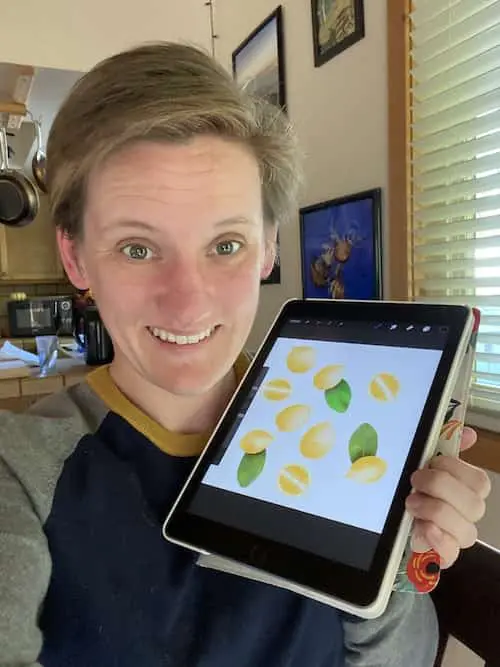 Diana has been an artist for over 26 years and has training in drawing, painting, digital drawing and graphic design. Diana's latest obsession is digitally drawing with Procreate and creating t-shirt designs with Canva. Diana has experience selling her art across a number of platforms and loves helping other artists learn how to make money from their art as well.