This post may contain affiliate links, which means I may earn a commission if you decide to purchase through my links.
Skillshare has a reputation of being full of classes and resources for artists. But, are Skillshare's art classes any good? Is Skillshare worth it for artists, really?
Skillshare is good for art and has tons of professionally made classes and resources for artists of all levels to build their skills and advance their techniques. From drawing to painting and graphic design, Skillshare is worth it for artists looking to build their skills.
You may have heard Skillshare commercials and wondered if the platform was really all it was cracked up to be. Isn't it too good to be true?
It's not. Skillshare is worth it for artists of every level. I've personally been a Skillshare subscriber for years. It was the first thing I turned to when I bought my iPad and downloaded Procreate for the first time.
And here's even better news! If you're a new Skillshare user, you can get a big discount on a year of Skillshare. It's definitely worth checking out!
Now, I've used it consistently as I advanced as a digital and Procreate artist. Honestly, my Procreate skills wouldn't be where they are today without Skillshare.
Skillshare has personally been a game changer for me and my art. If you want to check it out for yourself, grab the discount and get started on your first class! If you're not convinced yet, keep reading. We're going to talk about how Skillshare works and give you some recommendations for teachers to check out.
How Does Skillshare Work?
When you sign up for Skillshare, you'll get on demand access to thousands of classes including fine arts, digital arts, photography, writing, business, and more. Classes can be anywhere from 10 minutes to hours in length and are taught by professional artists in each field.
As we'll talk about later, having access to thousands of amazing art classes can be overwhelming if you aren't prepared for it. That said, it's pretty amazing.
Luckily, Skillshare can help you stay organized. At the top, you'll see a "Browse" button that will show you all of the class categories you have to choose from. Pick one that interests you and scroll through the offerings.
When you find one that you like, you can either enroll for it directly, or save it for later.
Click on the "My Classes" button at the top to see your enrolled and saved classes. You can also create lists of classes, which can keep you organized.
As mentioned, some Skillshare classes are hours long. This is great for digging into a topic really thoroughly. They aren't presented as really long, full course chunks though. No, you won't have to scroll through hours of content to try to find what you are looking for.
All classes are broken up into short lessons with actionable topics. This makes it really easy to jump around in a class. It also makes it easier to stay focused and engaged. Skillshare classes are entertaining to begin with, but it's especially helpful when segments are 10 minutes long instead of 3 hours.
If you haven't signed up for the free a membership yet, you'll see that a lot of classes aren't available to you.
Yes, Skillshare has a lot of great classes for free, but you'll want a membership to the Premium subscription in order to get access to everything that Skillshare has to offer.
If you use this discount, you'll be able to shave off a large portion of the cost for 12 months of Skillshare.
Ok, discounts are great and all, but they're pretty worthless if Skillshare isn't great for art in the first place. For artists, is Skillshare even worth the time and effort? Let's talk about it.
Why is Skillshare so Great for Artists?
Skillshare classes are taught by professional artists who have made names for themselves in their industries. Whether you look for drawing classes or painting classes, you'll find instructors who are really good at what they do. As an artist, the chance to learn from professional artists is invaluable.
Let's look at a few Skillshare instructors to show you what I'm talking about.
Josiah (Jazza) Brooks
If you're into art and illustration, you might recognize Jazza from YouTube. He has an insanely popular channel, with almost 5.4 million subscribers at the time of this writing. That's a LOT of subscribers.
That said, numbers are irrelevant if the content isn't any good. Luckily, that isn't a problem with Jazza's channel. He has a huge library of videos that share his amazing art techniques.
So, if Jazza has such a great YouTube channel, what's the point of taking his classes on Skillshare?
Taking one of Jazza's Skillshare classes is like taking his YouTube videos to a much deeper level. I mean, we're comparing a 10 minute YouTube video to a 2 hour class. That's a LOT of extra value.
My favorite Skillshare class by Jazza is Mastering Illustration: Sketching, Inking, and Color Essentials. This is a 2 hour deep dive into illustration, from one of the masters himself.
If you don't realize how much of a treat it is to have an insider class by Jazza, check out his class and you'll realize it pretty quickly.
Next, let's look in the fine art space and celebrate a great woman artist that you can learn from on Skillshare.
Cat Coquillette
If you still have doubts about whether Skillshare is good for art, looking at Cat's work and classes will clear things up.
Cat is a professional artist and designer with a huge following. Her work is beautiful and mainly includes watercolors, typography, and digital illustrations. Naturally, her classes revolve around the same topics.
When you follow Cat on Skillshare, you'll find classes about painting, lettering, digitally drawing with Procreate, and even growing an artistic business.
Her class, Modern Watercolor Techniques: Explore Skills to Create On-Trend Paintings is one of the most popular classes on Skillshare in the Fine Arts category at the time of this writing. This class is only an hour and twenty minutes, but it's packed with great information about watercoloring.
Cat is a big deal in the art world and it's a treat to be able to learn from her.
Skillshare attracts amazing teachers in all of their class categories, which makes it a REALLY valuable resource to artists looking to learn new skills.
So, is Skillshare good for art? Even just looking at the portfolio of teachers alone, the answer is a huge YES!
What are the Downsides of Skillshare for Artists?
For artists, the only downside to Skillshare classes is having too many choices and unstructured class time. Given that there are so many classes that are available 24/7, it's important to focus on one or two classes at a time and set a schedule for when you work on them.
If you're like me, you get caught up in shiny object syndrome. And, to be honest, Skillshare doesn't help with this at all.
Their platform is so beautifully laid out, and their classes are so easy to navigate, that it's easy to get click happy and sign up for a ton of classes at once. Suddenly, you find that you've favorited or signed up for a ton of classes that you haven't taken action on.
Womp womp.
When you sign up for your Skillshare membership, be intentional and make plans for how you want to use all of the classes you have available to you.
What specifically do you want to learn?
Which two classes do you want to sign up for first?
How much time can you put into your schedule every day to work through these classes?
In order to get the most out of Skillshare, you need to structure your time as though you were taking a traditional class that has a set timeline. If it helps, set daily "class time" that resembles the daily meetings of a traditional class. With few exceptions, sit down every day and work on your Skillshare class during that time.
If you follow this structure, you'll be amazed how much you can learn. Absolutely free.
If you don't set up a structure for your Skillshare learning, it's easy to get caught up in all of the amazing options that the platform has to offer, without ever taking full advantage of them.
Skillshare is an amazing resource for artists to take you art skills to the next level. Personally, I think it's one of the best and something you don't want to pass up.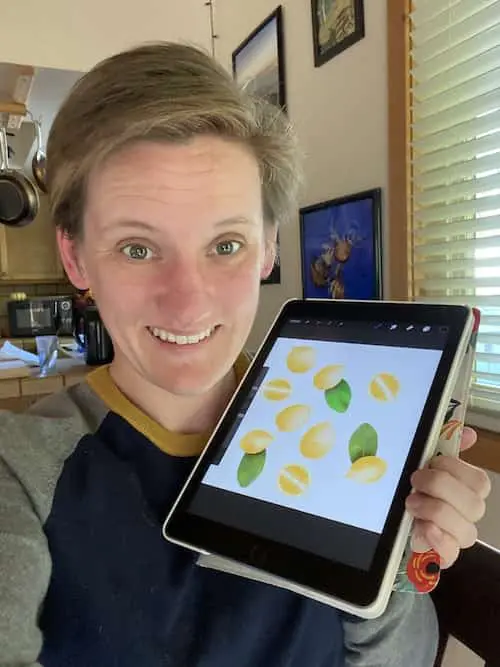 Diana has been an artist for over 26 years and has training in drawing, painting, digital drawing and graphic design. Diana's latest obsession is digitally drawing with Procreate and creating t-shirt designs with Canva. Diana has experience selling her art across a number of platforms and loves helping other artists learn how to make money from their art as well.