This post may contain affiliate links, which means I may earn a commission if you decide to purchase through my links.
TeePublic is a print on demand company that allows artists to sell their work without ever having to deal with customer service, inventory, or order processing. Sounds like a dream, right? Maybe not. Here's an artist review of TeePublic that will help you figure out whether it's worth your time.
As an artist, TeePublic is appealing because it can be more passive than other platforms. That said, TeePublic tends to have lower commissions than other print on demand platforms, so if you're strapped for time, it makes sense to focus your efforts on higher paying platforms.
Personally, I have a TeePublic store that I regularly add designs to. It's simple, straightforward, and a fairly quick way to make a few extra dollars. It's not my favorite print on demand platform to sell art on though. TeePublic has some very important pros and cons that you should keep in mind as an artist looking to make money from print on demand.
Sidenote: if you don't have a TeePublic account, go ahead and sign up for one. It's free to have an account, and it's nice to have a way to get hands-on with how TeePublic works as we're talking about it throughout this article.
Why TeePublic is Great for Selling Art with Print on Demand
TeePublic is a great print on demand platform for selling art given how easy it is to use. Simply upload your designs once, and let them sell for years to come in your storefront. TeePublic also has a lot of product offerings, giving you more opportunities to reach your customers.
Let's dive into each of these, one by one.
TeePublic Lets You Sell Your Art Without Having to Deal with the Business Side of Things
There are a few different ways to sell your art online:
Etsy, Shopify, and self run online stores that use companies like Printful or Printify usually offer larger profit margins, but they also require a lot of hands-on work on the business side of things. It's your responsibility to fulfill orders, make sure your products are produced properly, and deal with customer service.
TeePublic, Redbubble, Merch by Amazon, and other royalty based online stores usually offer smaller profit margins, but they don't require any effort with the business side of things. When one of your designs sells, it is up to the given company to fulfill it and handle any issues that pop up around it. Profits may be smaller with this business model, but it can be extremely passive.
TeePublic is one of the print on demand platforms that handles everything for you. When your design sells, they will make sure it reaches your customer. In fact, your customer has no way of contacting you and may not even realize you exist.
There's nothing that you need to do. TeePublic will pay you a royalty everytime one of your designs sells, and that's it!
Even though the profit margins are lower, which we'll talk about later, running a TeePublic store can be an extremely passive way to make some extra money from your art. If you treat it like bonus money that you don't rely upon for living expenses, your royalties can be a really nice surprise in your bank account each month.
Once you upload a design to TeePublic, it will live in your store forever. This is different from Merch by Amazon, which deletes your designs if they go too long without any sales. There are pluses and minuses to that.
When Merch by Amazon deletes one of your designs due to no sales, it's a signal that something was wrong with the SEO or design. But, if a platform offers your designs forever, even if they never sell, it's easy to forget about them.
With TeePublic, it's important to revisit your old designs and tweak them if they aren't selling. Even though TeePublic can be a great, passive business model, you'll want to continually optimize your listings so that you can make as much money as possible.
Easily Sell on Lots of Products at Once with TeePublic
When you upload a design to TeePublic, you'll be able to add it to a handful of products all at once. No need to do multiple uploads and add your designs to each product individually.
At the time of this writing, TeePublic offers the following products:
-Basic Shirts (kids and adults)
-Hoodies (kids and adults)
-Long Sleeve Shirts (kids and adults)
-Tanks
-Crewnecks
-Baseball Tees
-Onesies
-Stickers
-Phone Cases
-Computer Sleeves
-Mugs
-Wall Art
-Notebooks
-Pillows
-Tote Bags
-Tapestries
-Pins
-Magnets
-Masks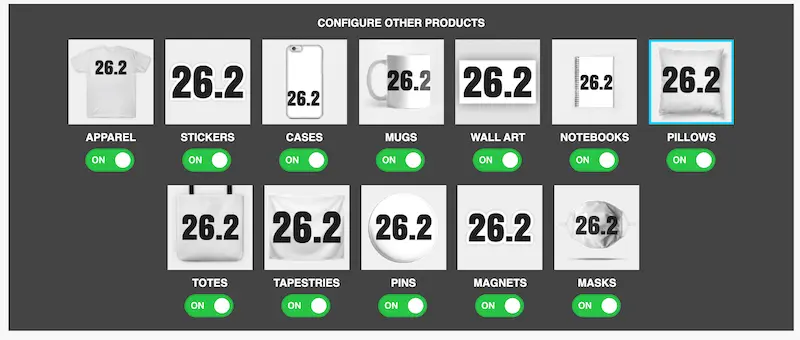 TeePublic's catalog of products is constantly growing, so be sure to sign up for your own, free account to see what they have to offer at the time you're reading this.
The fact that TeePublic has SO many products is a BIG perk.
As an artist, it's really neat to see your work come to life in so many different ways. That one design you created is suddenly a beautiful shirt, stylish bag, fun mug, and more.
As an artist moving into the world of selling your art, it's REALLY neat to have one design that can be used in so many different ways. If your customer doesn't want a shirt, no problem. Your design is offered on many other products that they could be interested in.
Luckily, it's a simple process to apply your designs to all of the products that TeePublic has to offer. Let's dive into that next.
It's Quick and Easy to Upload Designs to TeePublic
TeePublic's system is easy to use and lets you upload your designs fairly quickly. Here's a brief step-by-step tutorial on how to upload your first design:
TeePublic's system is easy to use and lets you upload your designs fairly quickly. Here's a brief step-by-step tutorial on how to upload your first design:
1. Make sure you've signed up for a TeePublic account
2. Click on the button to upload a design
3. Import your design. Make sure it is high resolution and has a transparent background
4. Enter your title, description, and tags
5. Click through each product option and adjust the positioning of your design.
6. For everything aside from shirts, choose a custom background color by clicking on the color icon below your design in each of your product options.
7. For apparel, make sure you choose a default color for each option. You'll also want to choose which apparel colors you'll want to offer.
8. Click the box to accept the terms and conditions and you'll be done!
Depending on how many designs you're uploading, the process can start to feel monotonous. It's extremely simple though. It's perfect for those days when you're really tired, but still want to be productive. Just put on Netflix and relax while you batch upload designs to TeePublic.
Here's a quick summary of why TeePublic is a great place to see your art
-Can be extremely passive
-Easy to use and upload designs to
-There are a lot of product options to upload designs to
Everything sounds perfect and rosy, doesn't it? Well, as I said, TeePublic isn't my favorite print on demand platform to use. Let's dive into my reasons why.
Why TeePublic Isn't Great for Selling Art with Print on Demand
TeePublic isn't a great print on demand platform for selling art given how small their profit margins are. They also don't offer as many products as their competitors. Lastly, TeePublic is still growing, and doesn't have as big of a reputation with buyers as other platforms do.
All of these factors may result in smaller profits with TeePublic than with other print on demand platforms.
Nothing is perfect, especially when it comes to business.
I have my own TeePublic store, and am glad that I do! It offers another source of income from my art that I'm grateful for. There are some downsides that you'll want to keep in mind though.
Let's dive into each of these, one by one.
TeePublic Profit Margins are Small, Especially During Sales
TeePublic earnings tend to be lower than other platforms. You also don't have any control of them. Unlike other platforms where you can set your own prices, with TeePublic, you get what you get.
This is a huge downside from a business perspective. No matter what platform you use, you will always be at their mercy. If you decide to play in their playground, you have to play by their rules. But, at least most platforms let you determine your own prices. With TeePublic, you can't.
So, if you can't determine your prices with TeePublic, what kinds of royalties can you expect?
Take a look at this TeePublic page that lays out their current royalty rates. This will give you the most up to date information about what you should expect when you make a sale.
As you scroll through, you'll notice that things start off ok. $5 for a shirt isn't bad! But, then you get to stickers and you start seeing royalties dip below a dollar. During a sale, you may only get 25 cents for a magnet. While I know that every sale adds up, you'd have to sell a LOT of sale-priced magnets in order to make a dent in your bank account.
Remember, you can't change those prices. That's what you get.
As you'll notice, there's a royalty rate that you get when your products are being offered at full price. There's also a royalty rate that you'll get when your products are being offered on a sale. As I mentioned, you could get as little as 25 cents for a magnet when it's on sale.
And, you guessed it, you can't choose when sales happen. Sales are usually applied sitewide to TeePublic, and you can't decide to opt out of them. During a sale, you might make more sales, which can balance out the drop in royalty rates. But, the fact that you have no control over when this happens can be frustrating.
Aside from sitewide sales, your product will also be sold at the sale price during the first 72 hours that you upload it to your store.
You'll also notice reduced royalty payments if your customer uses a coupon when buying one of your products.
Due to TeePublic's low royalty rates, and my lack of control over them, I don't factor TeePublic into my income at all. When I make money, that's great! When I don't, it doesn't impact my ability to buy groceries. My TeePublic income is purely bonus income that I don't stress over.
TeePublic Doesn't Offer as Many Products as Their Competitors
While TeePublic does have a good product selection, it's not as extensive as their competitors. Similar platforms like Redbubble, Society6, Zazzle, and CafePress offer much larger product selections that you can take advantage of when selling your art.
Of course, the amount of products isn't everything, and I'm sure TeePublic plans to grow their selection in the future. Merch by Amazon only has a small selection of products, yet it's the most popular royalty-based print on demand platform.
It is something to point out though, and may be a downside depending on your needs.
What matters more than having an expansive product selection is having a unique product selection. Redbubble, Society6, Zazzle, and CafePress all have product options that other platforms don't offer. If you want a dog collar, for example, you have to go to Zazzle. Prefer shower curtains? Head to Redbubble.
TeePublic doesn't have any unique products. While they may carry different brands than other platforms, their general product categories aren't things that you can't find elsewhere. This isn't necessarily a bad thing, but it does keep TeePublic from standing out from the crowd at times.
TeePublic's Reputation Isn't as Big as Other Platforms
TeePublic isn't a name that you hear as often as Amazon, Redbubble, or Zazzle, especially as a customer. I'm not sure I would even know that TeePublic exists if I weren't an artist that is involved with print on demand platforms.
Personally, I believe that TeePublic has some work to do to get its name out there and differentiate itself from the other platforms that customers could buy from.
Amazon is known as the big behemoth to find anything and everything. Redbubble and Society6 are known for their artsy vibes. Zazzle is known for their customized products. What is TeePublic known for? In my opinion, their cheap prices. Hey, that's not a bad thing, but I do wish they had other ways to stand out to customers.
The Verdict: Should Artists Sell Their Art on TeePublic?
Selling your art on TeePublic is a great way to diversify your income as an artist. Even if it doesn't develop into your main stream of income, TeePublic is easy and passive enough to be worthwhile. TeePublic is continuing to grow, which means that it's a great time for artists to get involved.
When you're selling your art, it's important to diversify your income. Don't ever rely on a single platform to drive all of your income.
Even if you're selling your art as a side hustle, with no need for it to support your day to day living expenses, it's great to cast your net as far and wide as possible. If TeePublic can bring in some extra income, why not go for it?
While I personally don't make as much money with TeePublic as I do from Redbubble or Merch by Amazon, TeePublic is still a part of my uploading routine whenever I make a new design. Overtime, my portfolio will grow, and so too will my profit.
It's also important to remember that TeePublic is still growing as a company. They've only been around since 2013. Redbubble, on the other hand, has been around since 2006.
In fact, Redbubble acquired TeePublic in May 2020, which means that these two awesome platforms are joining forces. I LOVE Redbubble, so I have a feeling I'll love this merge as well.
Who knows where TeePublic will go in the future and whether we'll all be happy to have built our TeePublic stores in its early days.
Think about all of the people who got in early with Merch by Amazon and how happy they are now!
It's also important to think about what each platform uniquely requires in order to be successful.
For TeePublic, it's volume.
In order to make a substantial amount of money on TeePublic, you either need your designs to be very popular and sell a lot of units, or you need a lot of designs that each trickle in consistent sales.
It's hard to pre-determine which designs will explode. It's easier to build a large portfolio of designs. Get as many designs up on TeePublic as possible. Some will take off and become huge moneymakers. Others will bring in consistent sales that will add up overtime. A handful will be flops that will never bring in a penny. That's ok.
Just keep building up your portfolio. You'll also help your sales grow more quickly if you can spend some time marketing them through Pinterest or other channels.
Once you have enough designs on your store, those 25 cent magnet sales will actually start making a difference. One 25 cent magnet isn't much, but hundreds of them start to be a game changer.
Even though there are things I would change about TeePublic, I'm happy with my experience with them overall. TeePublic is a great print on demand platform to add to your list of great ways to make an income as an artist.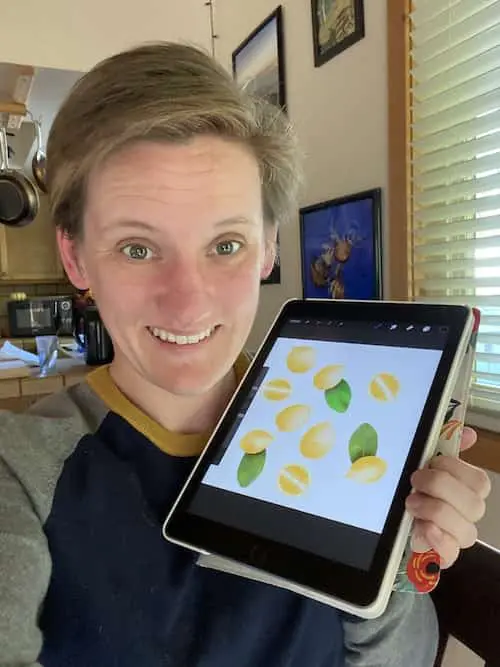 Diana has been an artist for over 26 years and has training in drawing, painting, digital drawing and graphic design. Diana's latest obsession is digitally drawing with Procreate and creating t-shirt designs with Canva. Diana has experience selling her art across a number of platforms and loves helping other artists learn how to make money from their art as well.