This post may contain affiliate links, which means I may earn a commission if you decide to purchase through my links.
Stippling is a really neat art form that uses strategically placed dots to create a piece of art. In the past, I have normally used pens for my stippling art, which made me wonder. Can I use colored pencils to create stippling art?
Stippling with colored pencils can be challenging because it often takes more effort to create each dot than it would with pens. There can also be an inconsistency issue, as the dots may appear differently depending on how sharp or dull the colored pencils are.
Honestly, stippling with colored pencils was more challenging than I thought it would be. I think I'll be grabbing for my Micron pens the next time I create a stippling project.
While everyone may have different experiences stippling with colored pencils, here's how my own experience went.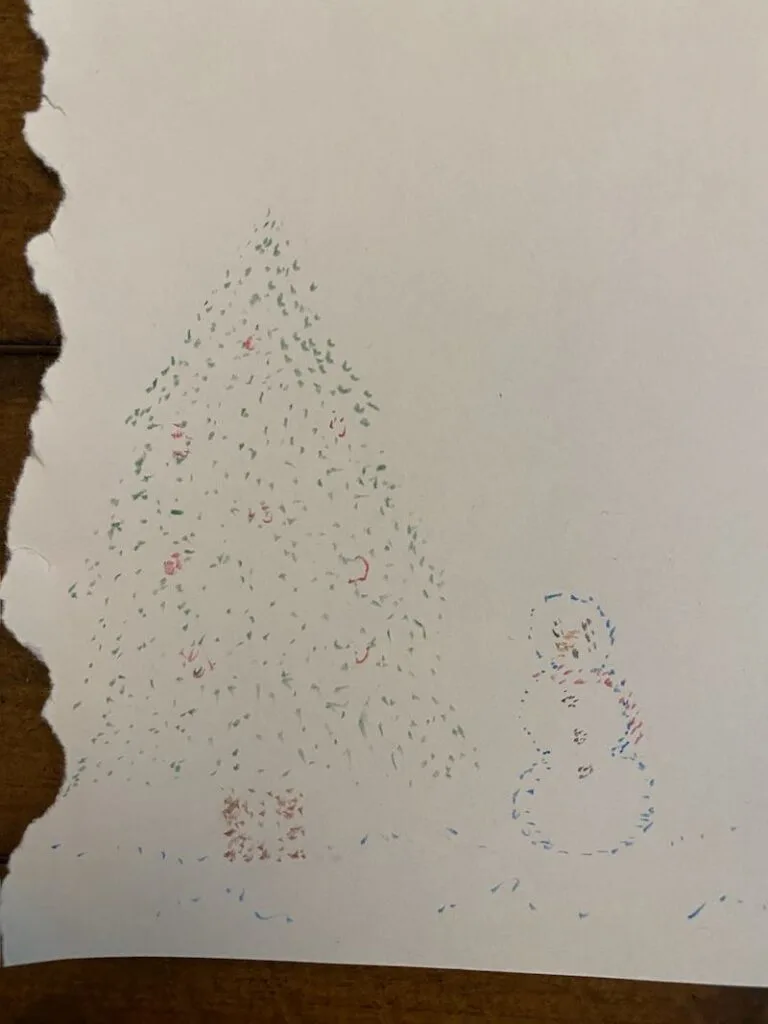 Making Dots with Colored Pencils was Challenging
The first thing I noticed when stippling with colored pencils was that it was challenging to make the dots. Since stippling is composed of dots, this wasn't great news.
As someone who is used to stippling with Micron pens, I'm accustomed to making quick dots with just a tap of the pen tip on the paper. This was not the case with colored pencils.
With just a tap, I would barely get any visible pigment on my paper. This meant that I had to push harder on my colored pencils.
Sometimes, I would accidentally make lines. Most times, I would intentionally make lines because the dots weren't visible enough.
Sigh.
My colored pencils are pretty soft, but maybe if they were softer; maybe if I had more practice making dots with them; maybe if I wasn't so accustomed to my pens. I'm sure there are ways that so many artists find it easier to make stippling art with colored pencils.
I found it challenging though and it's something to keep in mind if you're used to stippling with pens.
Keeping the Dots Consistent was Challenging
Having done most of my stippling with pens, I wasn't used to monitoring the tip of my pen.
With my colored pencils, I felt like I was always checking to see how dull the point was. Whenever I would switch pencils, I then compared the two pencils to see how different the points were.
This is because I noticed that my dots would look slightly different depending on how sharp or dull my pencils were. If my pencil became duller overtime, or I switched to a new pencil that was duller than the one I used before, my dots would be slightly different.
For any colored pencil stippling projects in the future, I would want to be more cognizant of making sure that the points of my pencils stay at the same levels throughout the creation of my project.
It Can Be Fun to Try New Art Techniques!
Overall, stippling with colored pencils was harder than I thought it would be. While I thought that it would be a trickier medium to create dots with than my trusty Micron pens, I wasn't anticipating it to be that challenging. Will I be stippling with colored pencils every day moving forward? Probably not.
But, that's ok! I had so much fun with it and learned a lot in the process.
There are times when I feel like I get stuck in a rut with my art. Picking up a familiar tool, like a colored pencil, but doing something new with it, like stippling, was a fun challenge!
Whether successful or not, it was refreshing to try something new and see what I could create.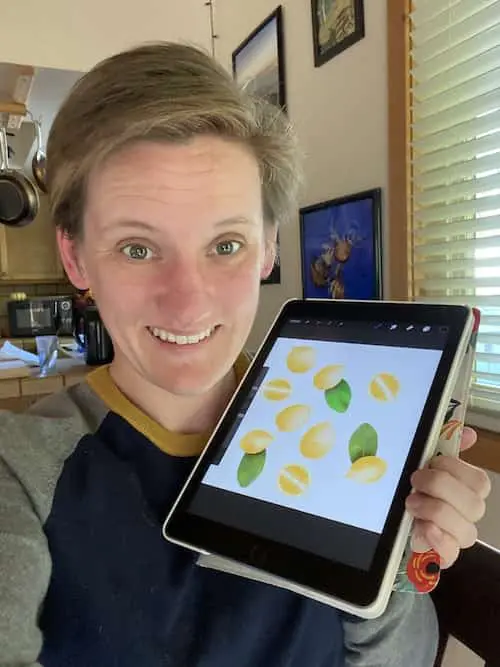 Diana has been an artist for over 26 years and has training in drawing, painting, digital drawing and graphic design. Diana's latest obsession is digitally drawing with Procreate and creating t-shirt designs with Canva. Diana has experience selling her art across a number of platforms and loves helping other artists learn how to make money from their art as well.