People love their pets, which means they also love to spend money on them. If you have an online store, offering pet products can be a great opportunity to increase your sales. Luckily, the PoD world makes this really easy to do. There are great print on demand pet apparel companies that you can get started with today.
Most of the pet apparel and products that print on demand are geared towards dogs, so you're in luck if you want to offer products for your furry, four-legged, canine best friends.
Let's dive into my top choices.
This post may contain affiliate links, which means I may earn a commission if you decide to purchase through my links.
1. Printify Pet Apparel and Products
Printify has really expanded their offerings when it comes to pet products.
They offer:
-Dog hoodies
-Dog tank tops
-Bowls
-Feeding mats and food mats
-Collars
-Beds
-Tags
-Bandanas
-Leashes
I'm a big fan of Printify and have used them for a lot of my PoD needs. They're fast, high quality, and have competitive prices.
Speaking of prices though, be aware that pet beds are going to be pricey. They're big, which drives up their product and printing costs. Since they're big, they also cost a lot to ship.
If you plan to sell pet beds, make sure to take a premium angle with your store so that you can justify your prices. You'll need to charge quite a bit in order to make an acceptable profit margin.
Check out Printify for their pet beds and all of the other products they have to offer. They're a great company and a big player in the PoD space.
2. Printful Bandanas
Printful is another one of my go-to PoD companies. While they don't have a lot of pet products, I love their bandanas.
Look how adorable my little pup looks in the Printful bandana I designed!
I've been pleased with Printful's bandanas and their products overall.
3. Printed Mint Pet Apparel and Products
Printed Mint has some of the cutest products, and their pet products are no exception. They also offer the largest variety of all of the companies on this list.
The Printed Mint pet product catalog offers:
-Bandanas
-Collared bandanas
-Tanks
-Tags
-Blankets
-Mats
-Bowls
As you can see, you can have a well stocked print on demand pet store using Printed Mint alone.
It's also good to specifically consider the bandanas and tanks. Many people only need one dog bowl or dog tag. Yet, people that enjoy dressing up their dogs will often come back time and time again to buy more apparel from you.
Holidays, seasons, everyday outfits, and more.
There are a lot of dog parents that buy full wardrobes for their pups. Think about all of the opportunities you can take advantage of with your pet tanks and bandanas to keep customers coming back to your store.
Another huge perk of Printed Mint is their packaging. Free of charge, Printed Mint will allow you to customize the packaging sticker with your own logo. They'll also include cute crinkle paper and custom packaging slip.
Printed Mint has some of the best packaging I've seen, which can add to your brand's image.
Sign up for Printed Mint here!
4. Gooten Pet Apparel and Products
Gooten is another great print on demand company that offers a wide array of products, including a few pet products.
The Gooten pet product catalog offers:
-Pet beds
-Bandanas
-Placemats
As you can see, the Gooten selection of dog products is already covered by Printed Mint and Printify. But, it's always good to have options.
Look through all four of the product catalogs from these companies and do some price and brand comparison. You'll also want to look at fulfillment times, shipping costs, and overall ratings. Even when companies offer the same products, there will be subtle differences between them that you'll want to keep in mind.
You can also buy a few samples as an excuse to pamper your own dog, while also seeing how different companies produce different products. Compare the bandanas and pet beds and see which you prefer. I'm sure Fido won't complain!
Alright, so those are my top PoD companies for fulfilling all of your pet product needs.
Now that we've looked into these great PoD companies, let's talk about some great tips for selling pet products in your online store.
Tips for Selling Print on Demand Products in Your Online Store
You could offer the cutest dog tanks in the world, but it won't make much of a difference if customers never see them or purchase them. Here are some tips for having success with pet products on your online store.
1. Brush up on your marketing skills, quickly and easily
It's hard to run a successful online store if you don't have any customers finding your products. It's really important to get a solid foundation in marketing so that you can set yourself up for success and make sure that all of your hard work doesn't go to waste.
My FAVORITE way of brushing up on marketing skills is by taking a few classes on Skillshare. Instead of sifting through tons of marketing materials that don't even relate to artists, find short and action packed classes that are geared towards your needs as an artist. Yes, they have marketing classes just for artists! It's amazing.
What's even more amazing is that you can take Skillshare's art marketing for a discount. Simply grab a discount for your first 12 months of Skillshare and you'll have unlimited access to all of the great classes they have to offer, marketing and otherwise.
2. Experiment and find out what works
If you only add one pet tank with one design to your store, you'll have to be really lucky to be successful. It can take a lot of trial and error to figure out what your customers like, what niches to target, and what types of products to offer.
Luckily, print on demand makes experimentation easy. Given that you don't need any inventory or pay any upfront costs, you can add a lot of different types of products to your store with no risk. If you use Etsy, the most you'll pay is 20 cents per product listing.
When you're first starting out with pet apparel and products, try things out and see what works for you. Here are questions to ask yourself:
-What type of product sells best? Tanks? Beds? Bandanas?
-What niche of product sells best? Seasonal? Holiday? Funny Sayings? Breed specific?
-What prices work best?
Once you get an idea of what works for your store, you can double down on it, which will only continue to skyrocket your success.
3. Decide if you like one platform more than another
The great thing about print on demand is that you have a lot of choices with your products. Even in the small pet apparel niche, you have some great companies to choose from.
Experiment with the different platforms and see which one you like best. For example, I like how Printify's interface works and how it integrates seamlessly and automatically with Etsy. This is a big perk for running a hands-off store.
Consider whether there's a company you prefer that will make your life as a store owner easier.
There are some great options for starting a print on demand store surrounding pet apparel and products. Try out the companies above and see how their offerings can make your online store the bark of the town.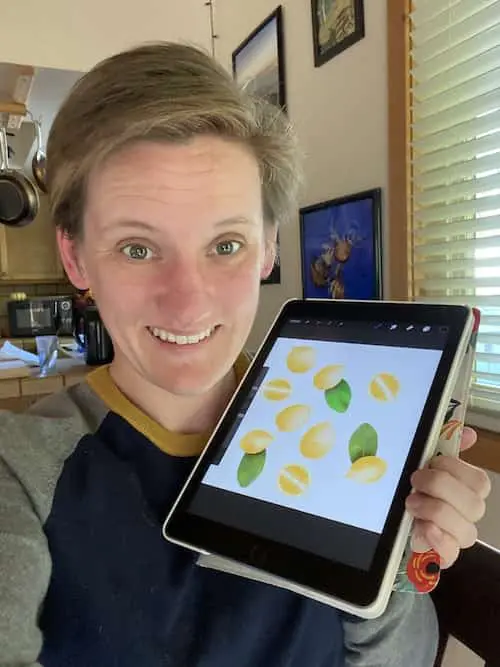 Diana has been an artist for over 26 years and has training in drawing, painting, digital drawing and graphic design. Diana's latest obsession is digitally drawing with Procreate and creating t-shirt designs with Canva. Diana has experience selling her art across a number of platforms and loves helping other artists learn how to make money from their art as well.